This car shouldn't exist.
It's a total anomaly, built for a specific class in a race series that only ever races on one track. Usually in cases like this the cars are one-off specials, built by race shops for privateer clients that want to go racing. They are usually well built and competitive but rarely shake up the established order of things.
It was on this battleground that Audi quattro gmbh decided it was time for a little shock and awe. And they shocked and they awed.
Ladies and gents: Let me introduce you to the Audi TT RS Racecar.
(Full Disclosure: Robb is racing this car, as should be clear in the piece. Just in case: He's racing the car and therefore is rightly proud and boastful.)
As fates would have there exists a series known as the VLN, and the one sole track that they race on is the legendary Nürburgring. In Germany the VLN is seen the same way that Nebraska sees college football, which is something akin to religion.
Ten weekends a year the best teams, drivers and manufacturers get together on the toughest racetrack in the world to battle for supremacy.
G/O Media may get a commission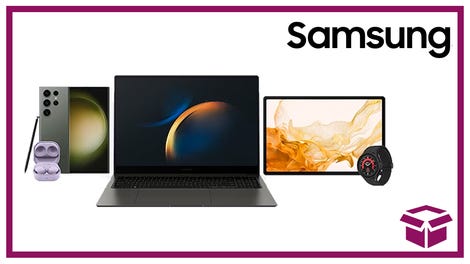 24 hour deals
Discover Samsung - Daily Deal
Under the hood, the TT-RS Racecar (yes, that is its official name) carries over the 2.5 liter 5-cylinder engine from the roadgoing TT-RS with some enhancements. Power is up by 20 to 380 horsepower, and torque increases by 47 pound feet to get you 390. Quattro also worked a little vorsprung durch technik, getting weight down by nearly 900 pounds to make the TT-RS a sprightly 2,425 pounds.
Not all that shocking is it? Oh, but did I mention that Audi decided to scrap the production TT RS's all-wheel drive? Well they did, they scrapped it for an (sarcasm in 3-2-1) all dominating, race inspired... front wheel drive set up.
So, right about now you're probably trying to figure out if my definition of shock and awe is a bit different than say, the entire planet's, but trust me, you give ze German engineers a factory budget and carte blanche to build the world's most bad to the bone FWD race car and they will not disappoint.
Let's dig a bit deeper.
First off if you will notice the big ass (that's the technical term) wing, splitter, induction hood and dive planes that are slathered all over this particular TT. These bits of carbon fiber awesomeness combine to give the car roughly 1500lbs of much needed downforce at speed. From there, if you will, notice the massive carbon fender flares that house the 11"x18" magnesium cast OZ wheels that run super sticky 305-680/18 Pirelli P Zero slicks.
Dig deeper still, and you'll see that the TT also benefits from a little raiding of the parts bin of it's big brother, the R8 LMS Ultra, borrowing the brakes, racing ABS, traction control, and a multitude of suspension components.
This is part of Audi's new modular concept which is the main reason that the TT RS was able to be developed. Using the cost efficiencies from some of their other racing projects like the R8 to build the more cost efficient TT RS.
How cost efficient? Well remember we are talking race cars here so "cost efficient" is a relative term. But if you can find just south of $250,000 USD underneath your sofa cushions, you too can park one of these bad boys in your garage. That might seem expensive but compared to the R8 at $475,000 USD it's practically a 2-for-1 bargain.
But surely the 5.2 liter, V10, damn near 600 hp, full GT3 spec, R8 LMS Ultra will crush this puny little 5 banger, front wheel drive, hairdressers car. Right?
Wrong.
This is where the shock and awe part comes in. The TT-RS is six seconds a lap slower, which sounds like a lot. It isn't.
That's because that six second disparity comes over the course of the 15.2 mile combined circuit at the Nurburgring that they use for all VLN races and the 24 Hours of Nürburgring. Six seconds is damn impressive. Ok, now you're starting to get the shock and awe thing aren't you?
But wait, there's more.
While the TT comes close to matching the the R8's pace in the dry it is actually quicker than it's big brother in wet conditions. Amazingly, the FWD platform gives the driver more directional control and stability. In fact the TT RS is so good that it is the only FWD car in history to sit on pole AND the top step of the podium at a VLN race.
For those of you that like to argue that FWD is an inferior platform, you probably shouldn't have read this.
The most awesome thing about the TT RS Racecar (other than the fact that I get to drive it), is that there are currently only five of them in the entire world and four of them are in Germany, at the Nürburgring. The car you see here is the first and only TT RS Racecar outside of Germany. (A fact which gave the guys at Audi quattro gmbh more than a bit of heartburn).
The main reason this car was shipped over to the US was to compete in the 25 Hours of Thunderhill, Dec 8-9 where the Audi specialists at 034motorsport will support the effort both on track and in the shop. In fact, the engineers at 034motorsport have been working directly with the Audi factory engineers for the past few months to adapt a car that has been designed and developed around the demands of the Nordschleife in Germany to the high speed Thunderhill circuit of Northern California. The 034 crew is aiming for nothing less than an overall victory in the longest endurance race in the world.
In a few weeks we will see the results of their efforts, but prior to that the car is heading to Las Vegas it was featured at Pirelli's outside booth at the SEMA show. In March, the TT will head back over to it's homeland in Germany where it will run the VLN and the 24 hours events at the 'ring with November Racing. The car will be part of a program designed for American racecar drivers who want to come over and race at the Nürburgring. The program will include intensive coaching and testing sessions at the 'ring and will culminate in a seat in the TT RS Racecar for the 24 Hours race.
If you get a chance come by and see the car while it's on it's all too short US tour at Thunderhill. Much shock and awe will be had.
Robb Holland is a professional racecar driver with K-PAX Racing and 3Zero3 Motorsports. When he is not racing in World Challenge or British Touring Car, Holland works as a performance driving instructor and owns a travel company that takes US clients over to Europe to drive the Nurburgring. You can follow him on his Facebook page. He's also awesome for writing this up for us.