Cars without drivers. Drones with cars. Both with autopilot features.
While that concept sounds like something we should expect to see in action many years down the road, Swiss manufacturer Rinspeed plans to show us in just a few months.
Rinspeed gave us all quite the teaser of the "Ʃtos" concept they'll debut in January at the 2016 Las Vegas Consumer Electronics Show, full of autopilot features and accompanied by its own flying counterpart — a drone. A Rinspeed statement claims that the autopilot feature on the hybrid sports car will be adaptive to its surroundings and capable of learning, and the new concept comes at a time when minds like Stanford University professor Chris Gerdes caution manufacturers to slow down and consider the more complex questions in creating autonomous cars.
One of the more unique (read: unnerving) features of the vehicle comes in autopilot mode, as Rinspeed said that the wheel will completely fold up and retract into dashboard. There goes any attempt to grab the wheel if you get nervous or want to assist your vehicle in navigation like we usually all want to do with our GPS systems.
The drone will have its own landing pad on the back of the vehicle, and some of the capabilities Rinspeed says the drone will boast are the ability to pick up and deliver packages as well as take videos of the car trip and stream them live — all while driving. We won't get to see the full package for about another three months, but we're in store for a "unique infotainment experience" in Rinspeed's eyes.
G/O Media may get a commission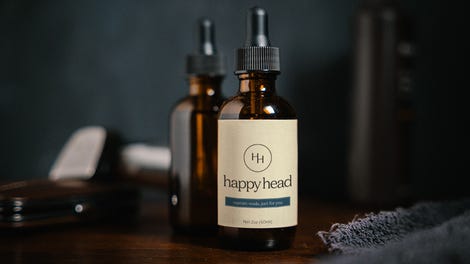 A car, a drone, live streaming — sounds like we're in for a few experiences, really.
---
Concept photos via Rinspeed
Contact the author at alanis.king@jalopnik.com.