When you own an old, no-longer-popular beater car, it can sometimes be difficult to find parts and information. My brand of automotive pain/pleasure currently lies in the realm of obsolete Subarus, and while they do have a decent following, they've never attracted the kind of money-spewing fanboys that, say, small block Chevy or BMW tuners have over the years.
Luckily for me and a lot of other low-budget gearheads, the Ultimate Subaru Message Board exists. It's a place where the owner of a rusty '91 Loyale can find replacement body panels, fuel injection wiring harnesses, even advice on how to replace a wheezing 1.8-liter flat four with something with more cajones. 
There's one guy on that forum who seems to have cornered the market, so to speak, on repair and rejigger how-to. He lives down in Honduras, and has written detailed tomes on everything from swapping in an aftermarket Weber carburetor to putting parts from other cars into his GL wagons to make them work better in the harsh conditions he often finds on muddy Honduran roadways.
This guy has no qualms about Frankesteining, and has thrown all sorts of weird "aftermarket" parts into his late-'80s Subaru wagon: Ford Tempo (later found to be Dodge Avenger ... or something) springs on the front, Honda Accord springs and Toyota 4Runner shocks on the rear, a Honda radiator in front of the engine, and all sorts of custom widgets that make all these things work. He just has a knack for finding things that work.
I Noticed that the Subie's Coil Springs are Almost the Same Size and Wide than the Ford's Tempo Front Coil Springs (Second Gen Tempo) but the Tempo ones are Taller, because they has Two more Turns...
I Swapped those Tempo's Coil Springs and that adds to the Front Suspension almost the Same Firm & Sporty Feeling that the Rear suspension obtains with the Above written Modifications.
G/O Media may get a commission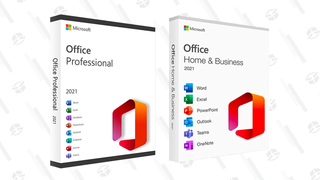 95% off
Black Friday - Lowest Price Ever - Microsoft Office Lifetime License
Our Honduran friend's English isn't perfect, but his attention to mechanical detail is amazing. He says he's a lawyer by trade, and can't seem to sit still where little improvement projects to his small fleet of boxy Japanese econoboxes are concerned. He's replaced his dash lights with LEDs and installed an oil catch can for his PCV system and a host of other things. You have to wonder if the car's engineers would have thought of those things if they'd been cost effective.
Mostly, he shares the benefit of his trial and error creative process for those of us (myself included) who are a bit less adventurous. His penchant for bright yellow paint and potentially overzealous transplants may seem strange to people accustomed to buying upgrades in prefabricated kit form, but for someone willing to keep rolling the automotive parts dice until you're shooting sevens, his projects are inspirational.
Well, maybe not so inspirational at the moment when the shit he suggests doesn't work out on the first try, but his point is simple: Have a little patience and work out the bugs. You might like the end result, and even if you don't, you'll know to try something different next time.
Photo credit: Facebook