No generation falls for the same cars as their parents. Wagons and minivans fell out of favor as soon as the children of those eras grew up. No luxury buyer is after a giant land yacht these days. Cadillac wants you to think of it as more than just your grandma's big, lazy brougham, and that's why this race car is more that just a race car: it's a statement piece.
But even if it's a Cadillac, the Dallara LMP2 prototype race car has to look like a Cadillac. That's the job of Dillon Blanski, lead creative designer of Cadillac exteriors, whom I talked to this week ahead of the car's debut at the Rolex 24 in Daytona. (And many of the images you see here are design sketches for the car.)
The new DPi-V.R for the IMSA WeatherTech Sportscar Championship is supposed to be the ultimate expression of Cadillac's move away from couch-on-wheels luxury to future-tech performance. Recently, Cadillac has won five championships using cars based on the CTS-V and ATS-V in Pirelli World Challenge; however, prototype racing is a completely different game.

G/O Media may get a commission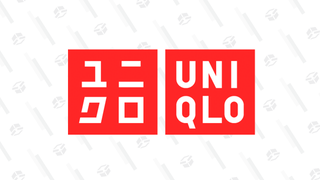 Year-round basics
Uniqlo Summer Sale
With a prototype racer, you can go nuts with more innovative go-fast ideas than you can ever make work on one of your road car chassis. A prototype is like having a concept car on steroids—only this one runs, drives and hopefully wins championships that you can brag about later as proof of your technical prowess.

As far from a comfortable luxobarge as it gets, the new Cadillac DPi-V.R is a purpose-built race car set to compete in the highest class of endurance racing that runs in North America. It's here at Daytona this weekend to contest for an overall win at one of this continent's best endurance races.

Turning A Basic Dallara Into A Cadillac

The exterior design team got involved with Cadillac's racing effort about a year ago, according to Blanski, after the basic shape and packaging of the car had already been set by IMSA. However, IMSA's DPi formula allows Cadillac to tweak the drivetrain and visual elements to better represent their brand. With an Escalade-derived V8 engine installed at the heart of the new race car, it was up to Cadillac's designers to make it look like a Cadillac.

The design team, which worked on the new prototype project right alongside Cadillac's road cars, started making lots of sketches with different visual cues to identify the car as a modern-day Cadillac. Here, you can see several of the sketches that show some of the earliest iterations of the car.

The surface language employed in the prototype's design relates directly to the road cars' styling, Blanski noted. The front and rear fenders became more sculpted, keeping in theme with Cadillac's current design motif. The headlights and taillights are in similar vertical forms to the roadgoing Cadillacs.
The side blades behind the mirrors that were already a feature on the Dallara prototype were also reshaped to fit Cadillac's more angular look. You can even see a bit of a sideways V in the side when you look at the angle of the side blades and the support for the mirror. That mirror support stands up at an angle from the outer crease of the front fender.

One of the signature design cues Blanski said they had to incorporate was one continuous line that runs from the back of the front fender to the rear wheel.

A few parts, such as the interior rear-view camera, were taken directly from the road cars. Likewise, the DPI-V.R's wheels were based on a lightweight design you can order on a brand-new ATS-V or CTS-V, should you like them.
The exterior design team went to such painstaking lengths to juxtapose the car's cutting-edge technology with the Cadillac brand that they even prominently displayed the Cadillac wordmark on the the carbon cam cover under the hood.
Of course, it's still a Cadillac, therefore, there had to be chrome somewhere—it's just become more subtle than it used to be on Cadillacs of yore. Designers knew they wanted to highlight the daylight opening (the windows that wrap around the cabin) with a strip of chrome around its lower and vertical edges that would serve as a nod back to the Cadillac road cars.

Normally, a Cadillac would have a Cadillac crest in its grille as well. Since there was no central grille on the Dallara chassis and the design team felt that adding one would be inappropriate, they cleverly integrated the Cadillac crest shape into the air intake on top of the car instead.

Cadillac's design process was less of a process of elimination and more one of refinement. Most of the elements they came up with in their earliest sketches were tweaked until they worked. After a second round of sketches, a design was selected to send to a team of sculptors to create a scale model.

Despite this heavy emphasis on aesthetics, the foremost goal was always to make a functional race car. After the design elements were settled, they worked with Dallara to optimize the aerodynamics and ensure that everything worked.
Will It Convince The Masses?
There's no doubt that racing fans have embraced Cadillac's return to racing prototypes after over a decade, there's always this question: will a cool racing car translate into more bodies at the dealer showroom?

Maybe I'm still cynical from Nissan's big, confusing reveal of its Le Mans prototype in a Super Bowl commercial that only served to confuse everyone who wasn't familiar with modern-day Le Mans cars, but it's particularly difficult to make non-racing fans care about a race car.
That being said, Cadillac does seem to be doing a few things right. Retired NASCAR driver Jeff Gordon—one of the rare racers widely known by the masses—will drive the car for its first race at Daytona. Audi played up its Le Mans team's connection with its quattro road cars so well that many current-day endurance racing fans blame Audi for sparking their interest in the sport. If the racing side becomes integral to what Cadillac is, it becomes harder to ignore.
Blanski couldn't speak to whether or not the car's design tweaks make it perform any better or worse on track than its competitors, but he said they have one key difference that sets it off from everyone else.
"Our car looks the best," Blanski said. "We have the advantage there."