Earlier, we had a story about the world record for driving on two wheels, at least in a three-wheeled Tuk-tuk. That record was 1.37 miles. Sure, that's far, but not that far. So what's the record for a four-wheel car? While looking for the answer, I found something amazing.
First, it's a little trickier finding the record for driving a car on two side wheels than you'd think. A while back, we had a story about a two-minute, 1.16 mile run in a Juke Nismo, but that proved to be a woefully inadequate record.
The actual record seems for what Guinness calls a "side wheelie" seems to be Italian Michele Pila's, who in 2009 drove a modified BMW E30 over 230 miles on two wheels. That's great, but that's not what got me excited.
But it wasn't the current record holder that made me delighted. What I was delighted to find were a bunch of old videos from a man named Jean Sunny, a Frenchman who seems to have been considered the King of Driving on Two Wheels. He once drove a rear-engined Simca from Paris to Chartres, which is a run of about 60 miles. And he seems to have put on absolutely bonkers stunt shows all over Europe and what seems to be the Middle East in the mid-'60s, using a bunch of Simcas, Renaults, Traction Avants, and other great old French iron.
Look at him in that Simca up there — he's not just tooling carefully down some dragstrip on two wheels, he's driving along a windy road through villages and traffic and all sorts of real-world situations — just all at a 45° angle.
G/O Media may get a commission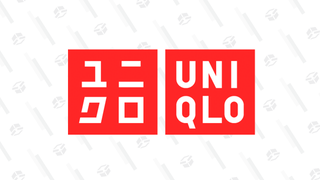 Year-round basics
Uniqlo Summer Sale
Sunny started out after seeing, in 1954, the "Hollywood Auto Rodeo." He was convinced he could do the same sorts of things, and very soon afterwards founded the "Europe Auto Rodeo" and became the first person in Europe to drive a car on two wheels. His trick was over-inflating the driving wheels and locking the differential.
Simca actually agreed to sponsor him, providing him with up to 24 cars a year, a partnership that lasted until 1965. Sunny did advertising and promotions for Simca, even jumping the millionth Aronde through a big paper-covered hoop.
In addition to all the side-wheeling, Jean Sunny and his team seem to have had a traveling car-stunt show/auto rodeo that I think was called 'Crash-Cars,' and that's a pretty fitting name. In addition to the two-wheel driving, they would do acrobatic driving, deliberate wrecks with a driver in an un-powered car was pushed over a ramp, to get the car rolling, and even jumps of rows of cars. These jumps were sometimes even crazier than you'd think, like the one here where it looks like a driver in a non-running Traction Avant is pushed by another car up and over a ramp, only to nose-dive into one of the many cars parked below.
It's at about 11:15 on the video here — check out how much air that Traction gets!
These shows look like the sort of gloriously dangerous and insane events that simply can no longer exist today, which, while probably rational, is still a shame. There's a delight and ease evident here in how Jean Sunny and his team work with the cars. An impressive dance with chaos that produces some spectacular stunts in soft-suspended old Simca Arondes before ending in noise, bent metal, and the improbable safety of the driver.
I can't believe I've never heard of Jean Sunny before, and also how little there is about him on the (English, at least) internet.
Sunny died in 2007, and it seems his son took over performing in the 1980s, but Jean performed as recently as 1999 for the Simca Club of France. If anyone knows more about the man or these shows, I'd love to hear about it in the comments!
---
Contact the author at jason@jalopnik.com.