According to reports, the unconscious pilot who crashed into the the Gulf of Mexico earlier today was Dr. Peter Hertzak, 65, an OB-GYN and plastic surgeon from Slidell, Louisiana. The Coast Guard watched the plane sink, so it's all but certain that the pilot died.
See "Update 3" below for possible confirmation
Dr. Hertzak who has practiced plastic surgery and gynecology for 30 years has had a valid pilots license for nine years. We called up his office in Slidell and they told us they had no comment on the plane crash at this time.
The Washington Post reports that Hertzak was the owner of the plane that crashed:
Bill Huete, a mechanic who has worked in the past on the downed aircraft at Slidell Airport, identified him as Dr. Peter Hertzak, an OB-GYN who worked in the Slidell community just northeast of New Orleans.

"I met him years ago when he was looking to start flying again and bought this plane," said Huete.

Huete described Hertzak as an excellent pilot. "He flew by the book and he didn't scrimp on maintenance," Huete said.

Huete said he went to the airport after hearing reports that identified the plane and was upset by the news.
G/O Media may get a commission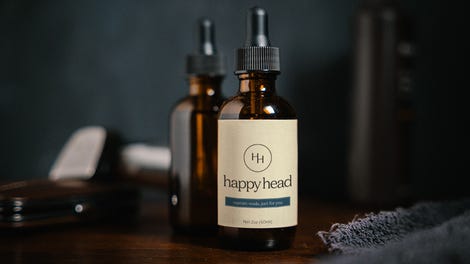 According WWL radio in Louisiana the pilot is indeed Dr. Peter Hertzak. They spoke to Coast Guard Chief Petty Officer John Edwards, speaking to Louisiana's WWL radio:
"Initially the plane did what would be referred to as a soft landing. It wasn't a violent landing, it was floating, it was rightside up, it was in tact. Now the reports I've heard are that the plane appears to be sinking. The nose is down but the tail is still above water."
If it is indeed Dr. Hertzak who died in that plane today, our sincerest condolences go out to his friends and family.
Do you all know anything else? Please let us know. [WaPo]
Update: 5:45 pm
An ABC affiliate in Louisiana published an MP3, which it says contains Dr. Hertzak's last in-flight communications. We still haven't heard an official confirmation that it was indeed Hertzak in the plane, but we'll let you know when and if we do.
Update 2: 7:18 pm
Despite strong suspicions that Dr. Hertzak was the pilot, we still don't have confirmation. According to Tampa Bay Online, authorities haven't identified the pilot. It's Coast Guard policy to wait 24 hours before releasing the names of victims.
Update 3: 12:10 am
A tipster pointed us to the Facebook profile of one of Dr. Peter Hertzak's three children, Allison Hertzak. Her Facebook status updates seem to offer conclusive evidence that Dr. Hertzak was indeed the pilot flying the plane that crashed, and that he is indeed dead.
Dr. Hertzak and his daughter aren't friends on Facebook, but we felt the source was able to offer enough detailed information about Hertzak's family to be reliable.
We'll know for sure on Friday who the pilot was. According to the source, Dr. Hertzak was loved by many people. Once again, our deepest condolences go out to his friends, family, and patients.