The Honda CB500X is a fantastic little bike and, while it's shaped and styled like an adventure bike, it definitely doesn't perform like one. The folks at Rally Raid agreed that a 500cc adventure bike would be awesome, and then they made it so.
Two weeks ago, we told you about a guy who stuffed a 500cc Honda parallel twin motor into one of Honda's little dual sport bikes, creating one of the coolest little dual sport/adventure options on the planet.
Not everyone has the time or ability to make such intense modifications, but that doesn't mean they should be kept from riding such a glorious steed. And for that, there's the Rally Raid Adventure CB500X.
G/O Media may get a commission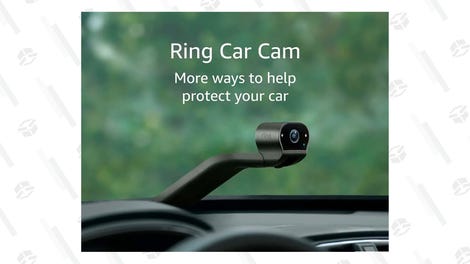 With such a gem of a motor, it's obviously the clearance and suspension that are the biggest issues with the stock bike. The Rally Raid Adventure conversion swaps for nicer suspension units front and back, which lifts the entire bike up. This new kit gives it 170 mm of travel front and rear (up from 139 mm front and 119 mm rear). At about 6.7 inches of travel, the Rally Raid Adventure bike rivals the BMW G 650 GS. Don't worry, there's a longer side stand in the kit.
Their page is a bit confusing when it comes to the differences between Level 1, Level 2, and Level 3. It seems like Level 1 keeps the ride height the same, but swaps for nicer components, Level 2 swaps for the nicer/longer suspension but forgoes the wheels, and the Level 3 is the whole kit. Get the Level 3 kit.
Here's a full run down of what's included in Rally Raid's level 3 kit, which will run you a cool $2,899:
Rear shock: Long-travel (+50mm/2″ over stock) Adventure shock — high-quality aluminum body with adjustable preload and remote reservoir that offers additional capacity, and separates the damping controls — featuring independent 100% high and low speed compression damping adjusters on the remote, and a dedicated 100% rebound adjuster on the shock body lower fork. Includes RRP mounting bracket for the remote reservoir. Choice of three spring rates, 100Nm, 110Nm (standard) and 120Nm.

Adventure rear suspension linkage: Billet aluminum linkage bone and heavy-duty steel side plates to retain correct suspension geometry.
Front forks: Replacement internal components — longer linear-wound Tractive springs (that eliminate the 6″ OEM plastic spacer), Adventure +30mm travel RRP damper-rods with built-in shim stack valving, and adjustable preload fork caps.
Adventure triple-clamp: 20mm stepped billet-aluminum top clamp incorporating Scotts steering damper mounting as standard, with adjustable bar/riser block (OEM 7/8″ included, or alternative 1,1/8″ high-rise Fat-bar).

Replacement longer (+55mm) side-stand.
Rear wheel: 17″ x 4.25 black powder-coated aluminum rim, heavy-duty stainless steel spokes and billet aluminum RRP hub that accepts the OEM cush drive, rubbers and brake components (including ABS where fitted). Recommended tire: Continental TKC80 150/70 B17 MC 69Q

Front wheel: 19″ x 2.50 black powder-coated aluminum rim, heavy-duty stainless steel spokes and billet aluminum RRP hub & dedicated disc spider that accepts the OEM brake components (including ABS where fitted). Recommended tire: Continental TKC80 110/80 B19 59Q

19″ low front fender: Includes mountings to fit original fork legs.
Includes 1-liter Spectro Fork Oil 5 SAE (retail value $12.50).
On top of this, they also offer different bars, luggage racks, foot pegs, bash plates, tires, and anything else you could need. Or, if you don't want to deal with buying a bike and installing/getting all this installed, they'll sell you a completed bike, covered in luggage, for $11,000.
For most of the world, that's done through Rally Raid's website, but they have distribution through Giant Loop for those of us in the States.
At 430 pounds and making 43 horsepower and 29.5 foot-pounds of torque, the Honda CB500x still doesn't have the best power/weight ratio for something you'd want to really rage on off-road, but it's much closer to what most people could handle or would enjoy as an adventure bike.