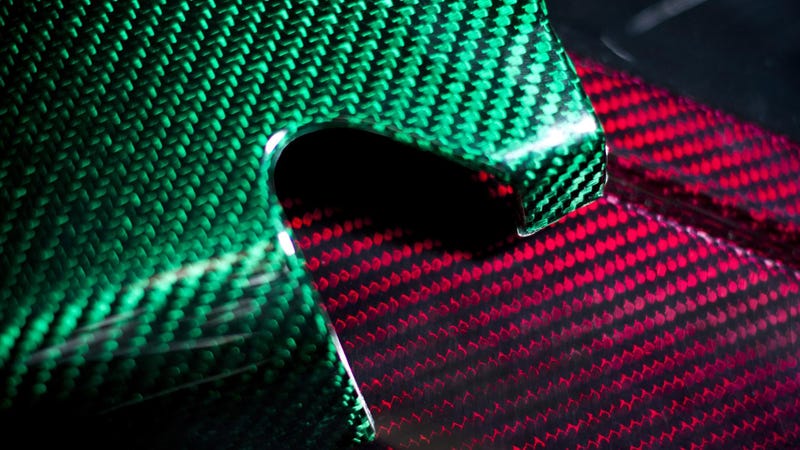 We've seen colored carbon fiber bodies rolling out of high-end European supercar maker's gates before, but rally legend engineering group Prodrive came up with something even better.
The new manufacturing process is the result of a six month long in-house development at Prodrive's 32,000 sq ft Milton Keynes facility. The resulting components are chip resistant, UV stable and highly consistent in both color and finish, which probably would impress even Horacio Pagani himself. Expect Prodrive's flashy carbon fiber to appear not only on supercars, but yachts and private jets as well.
British Racing Green carbon would also work well on Aston's racecars. Just sayin'...
Photo credit: Prodrive