Back in 1984, legendary U.K. motoring journalist L.J.K. Setright called the Ferrari 412—and by extension its 365 GT4 2+2 and 400i siblings—"one of the few most beautiful, and one of the two most elegant, bodies ever to leave the lead of Pininfarina's pencilling vision." Many would disagree with such a hot take, but I applaud him his bravery in controversial opinion. And now you can have a gorgeous brand-new 412 in Ares Design's "Project Pony" rebody of the current GTC4Lusso.

In the pantheon of front-engine V12 Ferraris, the 412 is perhaps the most derided. I would argue that it is a much more cohesive design than even the 365 GTB/4 Daytona, which looks like a poorly-assembled Corvette kit car. The 412 is a classically simple three-box grand tourer, and Project Pony brings that beauty into the now. Taking the bustle-backed business of the half-million-dollar GTC4Lusso and reshaping it into this simple and elegant 2+2 proves that Ares Design is doing God's work.
If you want a coach-built body that screams Power Suit, this is the one you need. Ares Design claims the finished product (if one is ever actually commissioned) will feature a full carbon fiber body and a completely reworked hand-stitched leather interior with "all the style and panache of the original 412" with all of the performance of the car underpinning it.

Speaking of performance, this 412 redux will feature the GTC4Lusso's 681 horsepower V12, because honestly, who would opt for the GTC4Lusso T's 602 horsepower turbocharged V8 in this machine? The modern V12 will provide far more performance than the original 412's 340 horsepower 5-liter 12-cylinder. And that modern 7-speed dual clutch transmission serves as much improved over the 412's GM-sourced THM400 automatic, certainly.
G/O Media may get a commission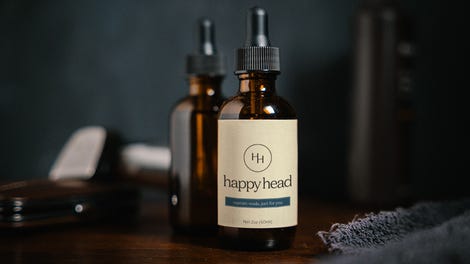 Project Pony is a Wall Street suit-and-suspenders draped over a racehorse, and I love everything about it except perhaps the price. Ares Design doesn't mention a price tag, but I'd be surprised to see one of these in the real world for under a cool mil.