Imagine you're at an international airport, laden with bags, and ready to throw them into a commodious trunk so that you can relax in the relative comfort of the cab's backseat.
When Ehtin Andres Díaz popped open the trunk of his 2011 Hyundai Accent sedan at the airport in Bogotá, Colombia, there was only room for one bag. The rest of the ol' boot was full of speakers; a lot of speakers.
Sitting in the backseat with my girlfriend amongst the pile of bags that wouldn't fit in the trunk, I asked Díaz what his system was capable of. He had a DVD player with a screen large enough to show movies (indeed, Díaz watched a movie for some of our hour-long taxi ride as he sped between lagging motorists in thick rush hour traffic) and the standard door kick panel speakers. But he declined to turn the stereo up to full volume, as it was designed to please a decibel meter outside the car rather than passengers inside the car.
Two 15-inch subwoofers and the array of mid-range speakers mounted in his trunk lid are loud enough to have won him second place amongst 200 plus contest entrants in a loudest stereo competition. Not too shabby. Plus, he can watch movies while he drives and enjoy lifelike explosion sounds during the heat of action flicks. Díaz had also tricked out his car with custom rims (whose thin tires weren't exactly practical for smooth taxi rides) and a huge racing tach (that he had to tap periodically when it didn't work).
G/O Media may get a commission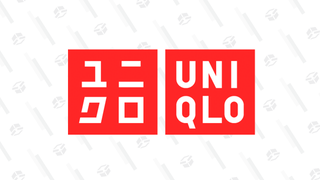 Year-round basics
Uniqlo Summer Sale
For my part, although the seats were a little cramped with extra luggage, his bumpin' system made for an entertaining ride as we jammed to reggaeton and salsa. Could have been worse. He could have been listening to banda. Plus, his driving wasn't nearly as bad as some of the stuff I've lived through in other (mostly Middle Eastern) countries.
Photo credit: Benjamin Preston