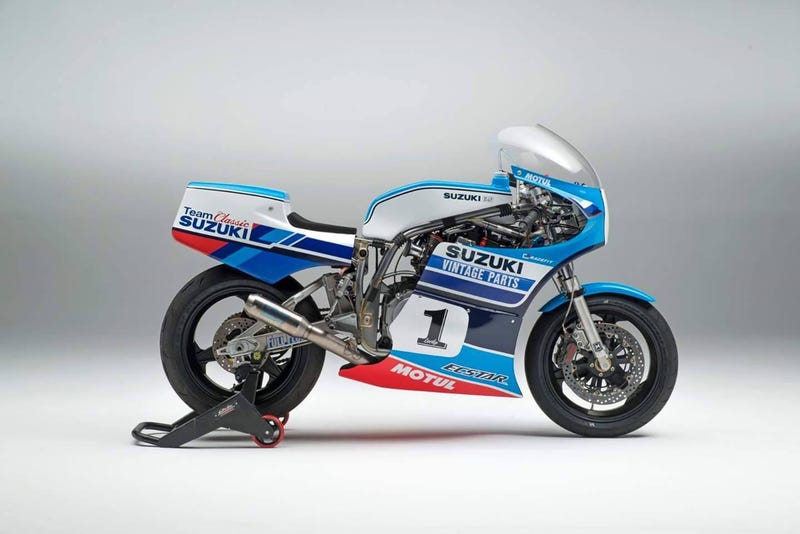 My biggest problem with most bike builds is that they're done purely for show, with no thought given to riding the damn thing. Such is not the case with this Suzuki XR69, which is headed to the most dangerous road race on the planet.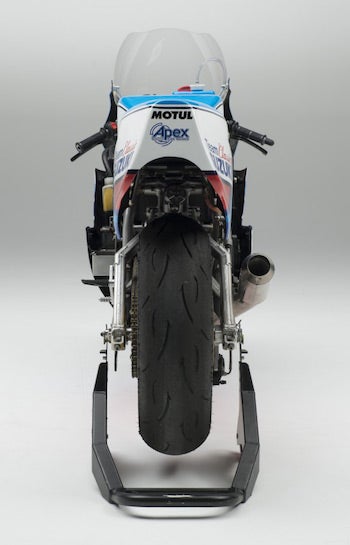 It's a one-off, likely a re-done XR69 made for this race. The bikes (there are two) were built by Suzuki Great Britain and Team Classic Suzuki for a number of races next year, including the Classic TT at the Isle Of Man TT. They will be ridden by Michael Dunlop (who won the Classic TT on one last year) and Lee Johnston.
Dunlop has won two of the last three years on a Team Classic Suzuki bike, but the new partnership with Suzuki Great Britain means that many of the parts developed can be made available to everyone racing vintage Suzukis.
But, more importantly, BIKE PORN!
Photos: Classic Suzuki
Contact the author at sean.macdonald@jalopnik.com. Follow Lanesplitter on Facebook and Twitter.