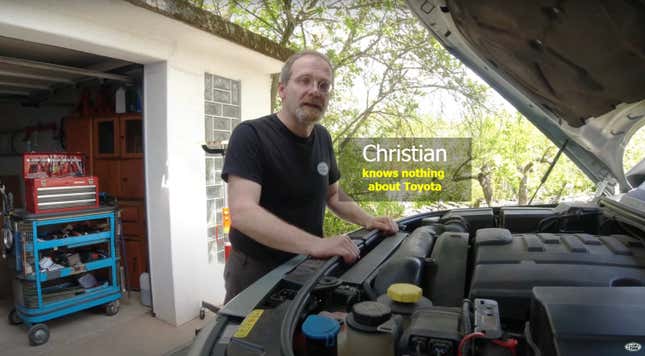 So as of the end of August, I'll have been married to my wife for a whole-ass decade. It's weird to think about, even though it's rad. To help assuage some of that weirdness, I've been watching this YouTube channel called LR Time. It's just a channel of a German couple fixing their Land Rover Discovery 3 and 4s (LR3 and LR4 here).
The thing that makes LR Time so great, and what makes it so soothing for me mentally, is that Christian and Vera, who run the channel, spend almost as much time bickering as they do wrenching, and it's definitely in that "We've been married forever," sort of way that I think most couples should aspire to.
Whether it's Christian "lecturing" for extended periods while Vera periodically snipes at him or Vera offering up a bunch of "Oh, mein god!" every time they find a rusty bolt or broken clip, I can't get enough of it.
The couple's latest project is a full body-off rebuild of Vera's diesel manual LR3, including an engine rebuild, a chassis respray, and a bunch of "while you're in there" fixes, and man, oh man, does it deliver.
Unfortunately, it also has me really wanting an LR3 now for a comfortable, practical(ish) daily driver. I say unfortunately because I know that if I bought one, despite them being cheap, I might not survive to hit that tenth anniversary.