Do you find the Porsche Cayenne to be sadly limited in its ability to kill people? Sure, you can run them over or toss them out of the back —but that's pretty much it. Yawn. Luckily, the dangerous loons over at International Armoring Corporation and Red Jacket Firearms (of the Discovery Channel Show, Sons of Guns) did something about this glaring design oversight. They armored and armed the hell out of one.
The Porsche was commissioned by an unnamed Eastern-European client who wanted a vehicle with offensive capability as well as more traditional defensive armoring. In a video from the show, it's stated that the client wants to "engage on their job assignment without exposing themselves."
I guess the client must be an Assistant Government Overthrower or something. Although I don't really understand why they had to specify not exposing themselves– it seems like for the right person, exposing your genitals in an armored Cayenne would be just perfect.
The end result is pretty insane: a fully armored Porsche Cayenne with a roof pod containing two forward-facing remote-controlled M16s, a third M-16 hidden behind the flip-down license plate at the rear, and two rear-facing Claymore mine-launching tubes.
The unnamed Eastern European client should have absolutely no trouble turning any pursuing vehicle, armed gang, or zombie horde into chunky custard if desired.
G/O Media may get a commission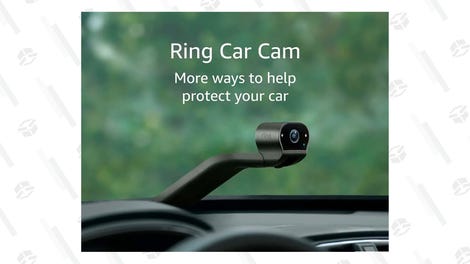 All the firepower is controlled via a central control panel in the stock console (I think a cupholder or something may have been sacrificed). The location of the controls gives access to the driver or passenger, so the person riding shotgun can take their title very literally, letting the driver focus on driving, drinking, and texting.
Excitingly, an over-pressurized launching system for the rear mine-launcher caused an explosion in the back of the Porsche that blew out the tailgate, but the vehicle's armor was strong enough to withstand the blast with no interior damage. Pretty impressive.
So, if you have about $160 grand laying around for an armored Cayenne plus the cost of a custom weapons system, this might be just the thing you need for that life of super-villany and small-scale regime change you've been thinking about.
(Hat tip to 993C4S!)