Standing on the edge of a dry lakebed at 4:30 a.m., stars twinkling overhead, I could hear the sound of a distant engine but couldn't quite make out from where. Scanning the black abyss that is nighttime El Mirage, a lone distant light was actually moving closer and closer. Out of the darkness rumbled a scene straight from Mad Max. Already looking like it had been through an apocalypse, this little Alfa was a survivor of a different sense.
This Alfa did not choose the Safari life, the Safari life chose it. Rewind a handful of years, you could have found this '74 105 GTV plying the paved canyon roads with a Marlboro liveried 911. Sporting a freshly-rebuilt engine and fortified internal bits, this Alfa was a formidable pavement carver. That is, until a certain roadside assistance company got their hands on it.
Iliya Bridan and his twin brother Nikita are the mad brains behind this blasphemous build. As described by Iliya, "On just a regular day, it was being towed to the mechanic and the flatbed truck dropped it on the way there." That is to say, the tow guys fully fucked up this once properly dialed-in Alfa.
G/O Media may get a commission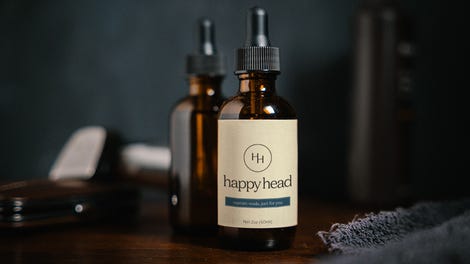 Presented with the wrecked Alfa and an inevitably lengthy insurance process ahead, the path was clear for the Bridan brothers. It was Safari time.
Since "offroad Alfa Romeo parts" is a non-existent category in the JC Whitney catalogue, Iliya and Nikita had to get creative. They are quick to concede this car is still squarely in the testing phase, but so far it's newfound ground-clearance is provided by various Bronco, Defender, and side-by-side pieces. I'll admit, there were a few moments on the dry lake when I thought the entire rear end of the Alfa might fall out. It did not! And yet…
In the words of Iliya, a true tinkerer, "A project's never done."
Godspeed Iliya and Nikita, you've built the Alfa the world was waiting for all along. Or maybe the zombies.
Update: This piece previously stated that the Bridan brothers had received their insurance check for the car. They are actually still waiting on the check.
Keep up with Iliya & Nikita on Instagram @Dropped_Alfa

Jonathan "JBH" Harper is a freelance journalist and photographer based in Los Angeles. Follow JBH on Instagram, Facebook, and his website.