You couldn't exactly call this 2011 Ford Focus RS "new," because it's from about seven years ago. But you could make an argument for it, considering that the thing has barely been touched since it rolled off the line—plastic on the seats, 18 miles on the odometer and a real talent for just sitting there.
In hopefully what will break its sad cycle of going to a dealer for service and back home to sit until its next annual checkup, this lonely little Ford will be up for auction in the U.K. next month. It's an energetic green color that may or may not get to see the light of day, with a turbocharged five-cylinder engine that makes 301 horsepower and 324 lb.-ft. of torque.
Despite being front-wheel drive compared to the new Focus RS' all-wheel drive, this 2011 Focus' expected auction price is substantially higher than the new car's MSRP. Auction expectations for the 2011 RS are between £38,000 and £44,000, which would be between $49,947 and $57,833 at current exchange rates, and the new model has a starting MSRP of £32,265 in the U.K.—$42,409, at current exchange rates.
G/O Media may get a commission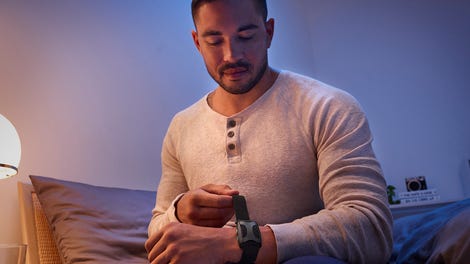 There are a lot of things to wonder about here. Why would some rational, car-buying human let a Focus RS sit around, untouched, for nearly seven years? And why, then, would some other rational, car-buying human potentially pay more for an older FWD Focus RS when the new one can be had for cheaper and with an AWD system?
The world is a strange place, and perhaps we're not meant to understand these things. Let's just hope this Focus RS' next owner lets the poor thing get a little fresh air more often than the last did.