We're back in Canada for today's Nice Price or Crack Pipe Supra which packs a little something from the General under its hood. We'll have to see if that, and its price make this Supra just super.
Well, it turned out that at $4K what yesterday's 1988 Honda Prelude was leading up to was a 68% Nice Price win. While likely not as safe nor as fancy as a modern car, that little coupe that could certainly had its own appeal. Now, let's see how much appeal another Eighties car has, one with a whole lot more motor in it.
You know what I like about the Toyota Supra? It's that its name sounds totally like "S'up, Brah?" which is what I say when I want to know what's up and I'm addressing one of my Brahs.
You're all my Brahs, right? Well then, S'up?
G/O Media may get a commission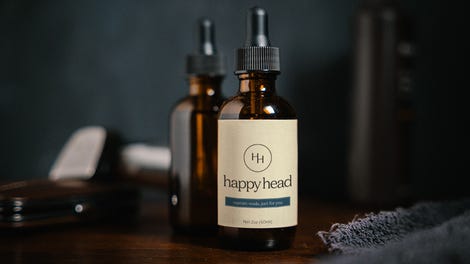 S'up with me is that I've got a 1987 Toyota Supra coupe for us all to take a gander at. This two-tone champagne over brown dos más dos coupe does sport a GM 4L60E automatic tranny, which you will likely poo poo, and attached to that is not the expected A70 inline six.
No, instead, this Supra sports a six-litre LS out of a Silverado. For those of you following along through our interpretive services, that's a truck.
It looks like that truck mill is just the base as the ad notes the inclusion of an LS6 intake and injectors (squirt, squirt), and exhaust manifolds from the Caddy CTSV LS2.
Put that all together and it spells… well, I don't know, but the ad says that the 140,000 kilometer mill (about 86,000 miles) is good for 325-bhp.
The install looks tight but it doesn't look like anything is rubbing the wrong way. There's a big aluminum radiator to keep the LS cool and a cone filter to keep it clean.
The rest of the car shows no evidence of the engine shenanigans under the hood, and like yesterday's Honda, has pop-up headlights. There does seem to be some poorly repaired denting on the curb-side front fender, but there's no rust and the rest of the car, including the stock alloys, looks okay.
Inside, you'll find a typically '80s Toyota interior which means it's held up well and is awash in plastics. There doesn't seem to be anything terribly amiss in there either. The ad says the car is "on the road and ready to go" and that it comes with a clean title both of which are good things to put in one's ad. The only real fly in the ointment is possibly the need for new rear meats. The seller says you'll need a few of them, wink, wink.
Okay, a V8 Supra, who wouldn't like that? You all like torque, right? Well let's see if you like the price too. As I noted at the top of the hour, the car is offered in Canada, and is asking $5,500 in pretty Canadian money. That's just a Benjamin over four grand American.
What's your take on this Supra for that kind of cash, U.S. or Canadian? Does that seem like a pretty fair deal for this custom coupe? Or, is this mash up too sketchy no matter what the exchange rate?
You decide!
Victoria BC Craigslist, or go here if the ad disappears.
H/T to that's not gone well for the hookup!
Help me out with NPOCP. Click here to send a me a fixed-price tip, and remember to include your Kinja handle.