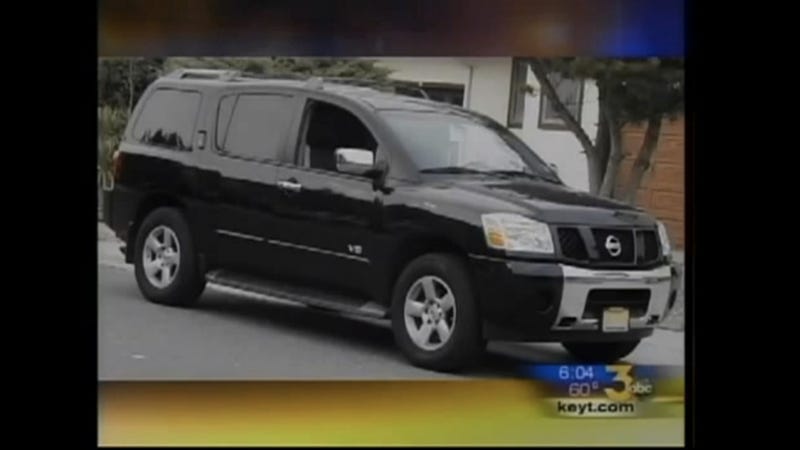 Remember when the thought of kids running away from home meant they would take some comic books, a Game Boy and a bunch of candy in a knapsack and didn't make it much more than to the end of the block? Did that ever happen outside of crap sitcoms?
In any case, a much more ambitious 13-year-old in California decided to take a Nissan Armada on a high-speed pursuit with an adult on board. You know, probably so someone could supervise his driving. 
According to TV-station KSBY, highway patrol officer tried to stop the car when the kid decided to speed away, hitting at least 90 mph on some rural roads.
Things finally ended outside of Solvang, Calif. when the teen crashed into a private ranch, according to KEYT. He tried to run from officers, but was unsucessful. A 51-year-old woman was in the car with him, and both were uninjured at the time.
Authorities discovered the Armada and a bunch of other stuff in the vehicle were reported stolen from further north in Morro Bay, Calif. after he allegedly ran away from home.
Unsurprisingly, the 13-year-old was sent to juvie and faces some felony charges. What hasn't been figured out yet is what the relationship is between that woman and the kid and why he ran away from home. And why some candy and video games weren't enough for him.
Photo: Flickr/philms