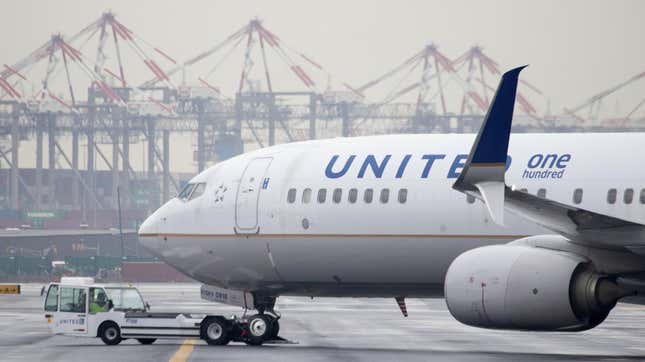 New York area tarmacs have become a happening spot for close calls in air travel. The latest airport incident occurred Friday morning when a plane clipped the wings of another plane at Newark Liberty International Airport.
The Orlando-bound United Airlines flight was preparing for takeoff when a Boeing 787 on a tow clipped its wing, according NBC 4. There were no injuries, but near-accidents have become strangely prevalent at New York area airports:
Friday's wing clip comes about two weeks after two unusual incidents at another major local air hub, JFK Airport, involving Delta, American and JetBlue planes. The first case, on Friday, Jan. 13, saw Delta pilots scramble to brake when they were told an American Airlines jet had crossed into their path. They narrowly avoided disaster, with about 1,000 feet to spare.

The second incident, where a JetBlue plane bumped into an unoccupied, parked one as it pushed back from the gate, wasn't nearly as close a call, but drew regulatory attention, especially in the wake of the near-miss days earlier.

No injuries were reported in either case. The National Transportation Safety Board is investigating both JFK incidents.

And these accidents are coming just a few weeks after a computer outage grounded planes across the country.
We've been reporting on a shortage of experienced airline staff and air traffic controllers since this summer as well, specifically in the New York area. The Federal Aviation Agency hopes to fill 1,000-1,500 air traffic jobs this year. The FAA received over 50,000 applications for the job, ABC reports.
But even if the agency does manage to hire enough bodies, it takes years for an air traffic controller to be fully trained enough to put lives in their hands. The rise of private flights in the wake of COVID-19 lockdowns hasn't helped to iron out the growing issues at some of the busiest airports in the nation.
So, we've been lucky with these almost-collisions. But it's only a matter of time before something more serious happens. The FAA and the National Transportation Safety Board are investigating all three incidents.