Builders have a tendency to put form over function, which makes the Gemini Project from T3 Racing stand out. This limited run of highly modded Triumph Speed Triples aren't your normal custom builds: they're completely reworked bikes built by the crew that founded the one-make Triumph Triple Challenge race series.

The project started with T3 Racing owner Tony Scott teaming up with Kevin Taggart, a designer at the Spirit of the Seventies. They wanted to make something that rode as good as it looked, and that started with the frame from a Triumph 1050 Speed Triple.
Using the new-for-2011 Triumph frame as a donor, the steering angle and wheelbase remain the same, but shoved inside is a thoroughly reworked 3-cylinder Hinkley Motor tuned up to 160 HP, with a claimed boost in torque and a higher redline.
G/O Media may get a commission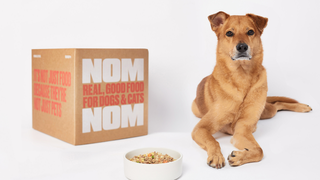 The front forks are modified Showa units with new internals and billet aluminum fork drop-outs, and hanging at the end are six-piston dual calipers.
The wheels are magnesium, with a six-inch wide tire mounted out back, attached to a single-sided aluminum swingarm and Ohlin rear damper.
T3 specializes in electronics, so in addition to the ECU tweaks, the Gemini is fitted with a quick shifter, touchscreen, and a keyless ignition.
T3 is taking orders beginning on August 31st and is promising only six bikes per country in its 100-unit run. No word on price yet, but with that custom carbon fiber body work and exclusivity, don't expect to find the price of entry in your couch cushions.
Thanks Luke!