Yes, I am fully aware that far too many of us are far too reliant on GPS systems when we travel. Most people probably don't even carry maps in their cars anymore. I know my parents don't (haha). That said, these systems aren't completely fail-proof.
Last week, I asked you guys for your worst GPS-fail stories. How many hundreds of miles did you go before you realized your mistake? Did it direct you straight into a bog? An abandoned steel mill?
For me, it's a constant battle between what the GPS tells me to do and what I think is right. Usually, that doesn't end well for me. I've learned that you either listen to the GPS or you don't. If you improvise, you usually end up tacking on hours to your trip.
Our own Erin Marquis found herself on some dude's property and he threatened to shoot her for trespassing. Can you top that?
G/O Media may get a commission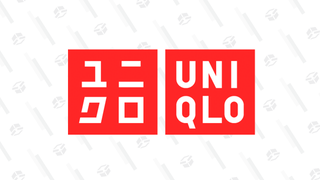 Year-round basics
Uniqlo Summer Sale
Home (LTT)
Yes, navigate me home.
I'm sure goats know the best way.
There's a reason why things are free.
Not always on the roads.
Everyone learned from Ingo.
Biker Gang (Dillo)
"Hello... Officer."
Mm, yes, this is where I wanted to end up.
Small lettering differences. Huge actual differences.
Oh, also there were mountain lion tracks.
What a dedicated username!
Gas Station (Lomac)
You didn't specify!
For The Cars (Thunder)
A road for cars is just a state of mind.