The backbone of any modern rebel army remains the bullet-, crash-, flood-, and demolition-proof Toyota Hilux. Barely days after the Libyan civil war broke out, the fearless Hungarian traveler Dániel Belényi made his way to the rebel capital of Benghazi to hang out with Libya's Toyota-equipped rebels. These are his photos from the war zone. —Ed.
Toyota created something really cool decades ago. The Japanese have found out that the greater part of the world's roads are not so good (bumpy is just a euphemism, those roads are hopelessly shitty), while there are a lot of people who like to carry more and bigger things than their European counterparts. In contrast with the trunk designed for weekend shopping at WalMart, the pickup has unlimited space. You can mount a heap twice the car's size on top of it, there is place for 15 people standing, half a dozen sheep can also easily fit there, even a camel, all of which is hardly true for a normal off-road car's trunk. Not to mention the heavy weaponry or anti-aircraft guns built on the platform.
The Toyota's career is unstoppable: In Afghanistan, the long-distance transport's name is Toyota, not bus. The war between Chad and Libya in 1986–1987 is notoriously called the Toyota War: In this war the Chadian troops invaded the Libyan troops on Toyotas, and they were very badly weakened, although there is little correlation between the two. In the past decade, the Saudis equipped the Taliban with this Japanese brand.
The secret of Toyota is that it is an unassuming and indestructible machine. The huge TOYOTA inscription at the back of the car is a genius idea. It is free advertising for the company: when war photographers take pictures in any of the world's conflicts, on almost all of those images you can spot the logo. In Hungary, you cannot count on such machines, upgraded with an arsenal just yet, their appearance would certainly cause mass interest. So whoever wants to photograph cars adapted to the battlefield should travel at least to North Africa.
---
Dániel Belényi is a journalist and photographer who travels all over the world. He's made illegal border crossings in West Africa, attended deranged house parties in Tehran, traveled the length of the Karakoram Highway, and climbed the 18,406 ft volcano Mount Damāvand. He writes about his travels in Hungarian and English at Daniel from Hungary and posts photos from Iran at Every Day Iran.
G/O Media may get a commission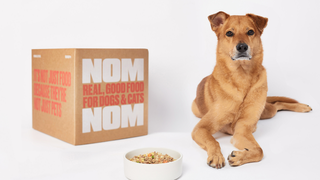 This story originally appeared on Daniel from Hungary on March 27, 2011, and was republished with the author's permission. Photos by Dániel Belényi.
---
Email us with the subject line "Syndication" if you would like to see your own story syndicated here on Jalopnik.
Photo by Dániel Belényi
Photo by Dániel Belényi
Photo by Dániel Belényi
Photo by Dániel Belényi
Photo by Dániel Belényi
Photo by Dániel Belényi
Photo by Dániel Belényi
Photo by Dániel Belényi
Photo by Dániel Belényi