They say it's the things you love that come back to hurt you in the end. When it comes to racing, sometimes it seems like all that "hurt" comes from a gang of the No Fun Police barging in and mandating a whole bunch of rules and regulations that require this balls-to-the-wall sport to refrain from indecent exposure, thank you very much.
Last week, I asked you guys to tell me what you consider to be the stupidest rules in motorsport. I knew y'all were going to be irked by something—because honestly, who isn't? And you guys really aired your frustrations.
The only downside is that now I think I found more rules to be annoyed at.
I think we're all with you on this one.
What's the point of racing if you can't feel the noise?
G/O Media may get a commission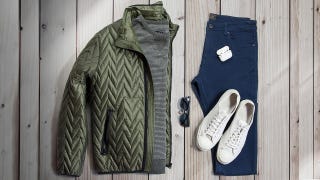 60% off
Jachs NY Fall Sale 60% Off
Why don't the FIA hop in the car and drive it themselves if they wanna tell everyone how to do it?
I personally disagree but neither of us make the rules
It hasn't been the same since then
Things would be so much more interesting if half the cars drove clockwise and the other half went counterclockwise.
Get That Clean Burn (Ryborg)
I've been dying to see active aero in use for AGES.
Fuel strategy would keep things more interesting.
As a massive Formula E fan right from the start..... fuck FanBoost.
I can't understand why they would implement these for a circuit race????
Honestly, anything that would introduce some more strategy into F1 would be welcome at this point.
The only series I approve of having competition cautions is Stadium Super Trucks.
This is one of those rules that backfired real hard. Poor Honda.