We all desperately want Mazda to make the sports cars of our dreams. We've got one and we're constantly pining for another. But let's not forget that when Mazda was cranking out turbocharged RX-7s, it was also on the brink of yet another disaster, and among the things that saved them was making damn good cars for the masses. That's what's keeping the Miata alive.
Before taking the wraps off the new CX-3 and refreshed Mazda6 and CX-5 in LA, Mazda North America's president and CEO James O'Sullivan paused for some corporate self reflection. "We've seen some dark times at Mazda," O'Sullivan said, and the way it came back was to make some of the best cars in their respective segments.
Sure, there's some marketing frippery there, but if you've driven the Mazda6, you know it's a better steer than the Toyota Camry, Ford Fusion, and even the Honda Accord. My wife drives a CR-V and when it's time to upgrade (like, soon), I'll use my meager charms to persuade her to give the CX-5 a shot. And with the CX-3, Mazda is getting into a segment that's growing by leaps and bounds. It's smart, it's sensible, and it'll sell like hotcakes. And it will continue to fund the niche vehicle that acts as Mazda's halo: the MX-5 Miata.
G/O Media may get a commission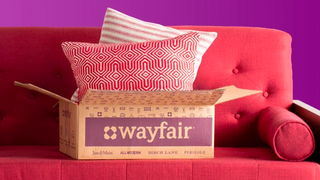 Big deals
Wayfair Surplus Sale
How niche? In 2013, Mazda sold 5,780 Miatas in the U.S. Compare that to the Mazda6, which landed in 43,638 driveways that same year. And even that's dwarfed by the 79,544 CX-5s Mazda sold for the year, not to mention offloading 11,855 of the mid-size CUV in just March of this year.
That tired but true trope about the Porsche Cayenne and Panamera continuing to fund endless iterations of the 911 holds true to Mazda. Without the Mazda6, the CX-5, the Mazda3 (104,703 sold in 2013, by the way), and now the CX-3, Mazda is continuing its commitment to bringing in cash so it can fund the next Miata and the one after that and the one after that. And in the process, it's making some of the most dynamically superior products in the world's most boring segments. We need to support that, whether or not our fever dreams of an RX-7 successor are ever fulfilled.
Top Photo: AP