NASA is best known for its work with space-faring vehicles, including some very cool space cars. But the agency has a rich history of unique vehicles here on Earth, too, including many important contributions to the automotive industry. Here are the Earth cars of NASA.
Astronaut Transfer Van ("Astrovan")
As if flying into space wasn't already exciting enough, many astronauts also got to ride in NASA's famous "Astrovan." Beginning with the STS-9 mission, this custom 1983 Airstream Excella motorhome was used to take crews of up to seven astronauts to the launchpad for launch dress rehearsals, and again on launch day. When the shuttle returned to Earth, the 28 foot-long, 9 foot-wide Astrovan would also collect the crew at the landing site.

G/O Media may get a commission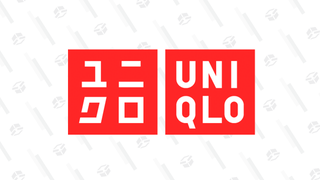 Year-round basics
Uniqlo Summer Sale
The Airstream Astrovan was fitted with a liquid air system to improve the astronauts' comfort level while wearing their launch suits in notoriously-humid Florida. Astronauts would physically plug into the liquid air system, which circulated a cool breeze through their suits. And unlike many other Airstreams, the Astrovan's interior was otherwise quite spartan, providing the astronauts as much room to move around in their bulky attire as possible.
During the Apollo era and the first six Space Shuttle missions, NASA used a smaller Cortez motorhome which was capable of ferrying four astronauts at a time. Both vehicles are now on display at the Kennedy Space Center.
Mobile Quarantine Facility
NASA must love big shiny objects as much as I do, because the Astrovan wasn't their only Airstream. When the Apollo 11 astronauts returned from their historic first moon landing, there were fears that they could bring back an unknown space pathogen or contaminant that might harm life on Earth. To be completely certain that our moon men hadn't inadvertently become killer space outbreak monkeys, the astronauts went immediately into the Mobile Quarantine Facility (MQF) aboard the USS Hornet, which was one of four custom Airstream trailers made for this reason.
To prevent any possible contamination from escaping, the air was filtered and the pressure inside the MQF was kept lower. And even though President Richard Nixon came to visit them shortly after splashdown, the astronauts had to remain inside the MQF for a full three weeks after their return to Earth. In the image below, the Apollo 11 astronauts are still inside the MQF as it is unloaded from a Lockheed C-141 Starlifter transport aircraft at Ellington Air Force Base in Houston, TX.
ER-2 Mobile Chase Car
NASA is the lucky owner two ER-2 High Altitude Airborne Science Aircraft, which are the "white" versions of Lockheed's venerable U-2 Dragon Lady spyplane. And just like when the Air Force recovers their U-2s with the help of Pontiac GTOs and Chevrolet Camaros, NASA uses a muscle car of their own to bring their high flyer safely back to Earth.
The big difference between this 2010 Dodge Charger and any other police pursuit vehicle is the addition of air-to-ground radios. That's because behind the wheel of the Charger is another ER-2 pilot, known as a mobile pilot. The mobile pilot's job is to drive on the runway, just behind the descending ER-2 while giving their fellow ER-2 pilot last-second verbal guidance over the radio before the jet's tires bite the runway. While the technique looks like something out of a James Bond film, it greatly mitigates the risk of a mishap on landing.
Crawler Transporters
NASA assembled its earliest rockets right on the launch pad, but later decided that it might be a good idea to do that sort of thing indoors, like in the Vehicle Assembly Building (VAB) at Kennedy Space Center. A pair of behemoth tracked vehicles known as "crawler transporters" were constructed to take assembled rockets like the Saturn V and the Space Shuttle on their pilgrimage from the VAB to Launch Pads 39A and 39B.
If you thought NASA's twin crawler transporters (officially designated CT-1 and CT-2) were being retired along with the space shuttles, worry not. They're in the process of being reengineered to support commercial spacecraft launches, as well as NASA's new Space Launch System (SLS).

Pad Evacuation Vehicles
Human spaceflight is an incredibly dangerous undertaking, and NASA has to plan for the worst-case scenario. In the event of an emergency on the launchpad, astronauts and ground support personnel would rush to an escape mechanism that is designed to whisk them away from a volatile explosion.
In the space shuttle era, astronauts would've escaped in M113 armored personnel carriers (shown above). These tracked, aluminum-armored machines played a significant role in many conflicts, beginning with the Vietnam War.
The Boeing CST-100 and other commercial space launches will forego the M113 pad evacuation vehicle of the shuttle era in favor of the larger and tougher Mine Resistant Ambush Protected (MRAP). These are the same vehicles used in combat by the U.S. Army and Marine Corps, and are said to be faster than the M113's top speed of 42 miles per hour. They're also easier to drive and more comfortable, which could make a big difference in a highly stressful evacuation situation.
Aerodynamic Trucks
NASA doesn't get nearly enough credit for its contributions to the automotive industry. They've even developed a plan to deal with splattered bug guts on cars! In the 1970s and 80s, NASA scientists at the Dryden Flight Research Center in Palmdale, CA experimented with techniques to reduce aerodynamic drag on ground vehicles.
Some of the early aerodynamic truck test articles looked like they escaped from Burning Man, while others have clearly influenced modern truck design, especially the semi-boat tail (pictured below). That stuff that looks like strings are actually strips of felt that are meant to show how air is flowing over the truck's modified surfaces.
Crew Transport Vehicles
When the Space Shuttles returned to Earth, NASA used a special "mobile lounge" jetway-on-a-scissor-truck to disembark the astronauts. Officially called Crew Transport Vehicles, they were originally designed by Chrysler for airport use and still exist at Dulles International Airport (IAD) to this day.
At Kennedy Space Center, the Crew Transport Vehicles took astronauts directly from the orbiter to the second floor of the Baseline Data Collection Facility. The video below shows one in action.
Modular Robotic Vehicle
The new Modular Robotic Vehicle (MRV) made a big splash when it was revealed earlier this year. With four independently-steered wheels, each powered by their own electric motor and drive-by-wire controls, this thing is just begging to be hooned Gymkhana-style.
The MRV can be controlled remotely or by a human driver onboard. Some of its technologies may appear in a future Mars rover, or perhaps even in future automotive applications here on Earth.
As we continue our focus on space this week, let's remember the interplay between aerospace and automotive technology. This relationship will only continue to strengthen as cars on Earth become smarter. As an engine of research and technological development, we have NASA and their industry partners to thank for many incredible solutions in engineering and transportation.
What other amazing ground vehicles for Earth are a part of NASA's history? Let us know in the comments!
Photo credit: NASA/Wikicommons, MRV screenshot via embedded YouTube
Follow the author on Twitter: @collinkrum