A lot of buyers want to get a car and keep it forever, therefore it is crucial that they pick a model that has a reputation for being able to rack up the miles. A recent study found out which cars are most likely to exceed the 200k mark and some of the winners are surprising.

The folks over at iSeeCars.com analyzed more than 13 million vehicles and found which models had the highest percentage of vehicles with more than 200,000 miles on the clock. It seems that if you want longevity you should get something big and sturdy.

"While any vehicle on today's market has the potential to travel 200,000 miles with proper maintenance and care, our list of longest-lasting vehicles shows that certain vehicles don't just have the potential—they do last well past 200,000 miles far more frequently than other models," Phong Ly, the iSeeCars.com CEO said.
As you can see the list is dominated by trucks and truck-based SUVs. One of the reasons why these vehicles have such strong percentages is that many of them are used as work vehicles and typically have longer ownership periods than your average car or crossover. Of all the vehicles studied, the Ford Expedition takes the win. What's interesting about this is that Expedition typically is a little bit cheaper as a pre-owned model compared to the Suburban that occupies the number three spot.
G/O Media may get a commission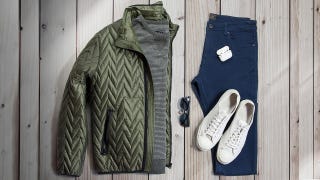 60% off
Jachs NY Fall Sale 60% Off
Of course, if you don't have the need for a giant truck, the Toyota Avalon is your high-mileage champ. This is probably not too shocking considering the Avalon's reputation for longevity and build quality. When the trucks and SUVs are eliminated from the list, iSeeCars reveals the best sedans and vans.
Again, not a lot of surprises here except for the Mercedes S-class ranks above the Subaru Forester. Also odd is that the Ford Taurus and Chevrolet Impala sit above the Camry. However, both the Taurus and Impala have been used by police forces and municipalities, which tend to put a lot of miles on their cars and maintain them very well. That, at least, would explain the mileage discrepancy.
Check out the full iSeeCars report here.