There is a freedom in driving a car for a long time after it's been paid off. But not every vehicle can go the distance. If you're the type to keep your car for a long time, have a look at this survey breaking down the most popular models that owners tend to keep for 15 years.

According to a study conducted by iSeeCars.com, Toyota tops the list of cars that people keep into their automotive teenage years, with Honda/Acura in second place. This is probably not surprising, as both brands have reputations for build quality and general survivability. The entire list is dominated by Japanese brands, with the VW Golf being the one German car that folks apparently don't give up on easy. There are no U.S. brands here, though of course some of these models are made in America.
For those of you who don't want to bother doing math, 15 years ago takes us back to 2003. That means there are a whole bunch of first-generation Highlanders, Siennas and Tundras still running around with the person who bought them new. Neat.
As for how iSeeCars determined which vehicles made the list, they used the following methodology:
iSeeCars.com analyzed over 650,000 used cars from model years 1981-2002, sold between January through November 2017. For each model, the number of cars sold by the original owner was expressed as a percentage of the total number of cars sold. "Original-owner" cars were bought as new by the owner. The models were then ranked by the original-owner percentage. Models with fewer than 100 cars sold or which were no longer in production as of the 2017 model year were excluded from the analysis.
G/O Media may get a commission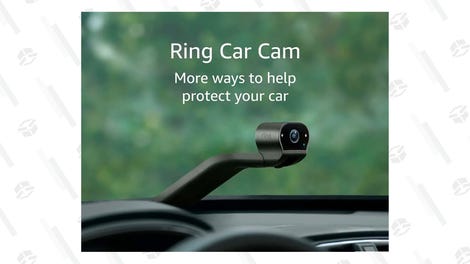 So, I guess it's somewhat relevant to note that iSeeCars was subtracting 15 from 2017, not '18.
If you're the type of car buyer who plans on keeping something for more than a decade, remember that the upfront price isn't everything. You might not get as big of a discount on a new Honda or Toyota as you would from another automaker, but you may get a much longer life out of those models.

You can read the full details of the study here at iSeeCars.com