In the Very Serious business of cars, there is no shortage of people and cultures that take themselves very seriously. Without jokes or smiles. Who are they?
Last week, I asked you guys to identify different car cultures and cliques that are very serious about themselves and their interests. The people who are not joking around, man.
The Steam-Powered Engines Or Bust Crowd? The Five-Spoke Wheel Society? The Middle-Mounted Gas Cap Only Association? The Wooden Steering Wheel Brigade?
G/O Media may get a commission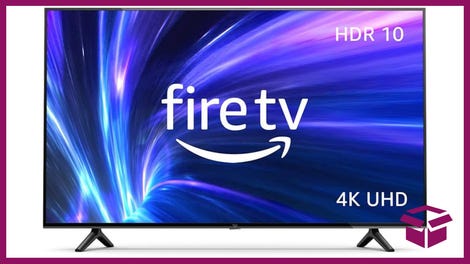 42% Off
Amazon Fire TV 50" 4K Smart TV
Let's see who you thought up.
The Porsche People (A-McGee9-3)
Dropping $400,000 on a single model.
And Also The Subaru People (dannyzabolotny)
Tied.
They just hate submarines for some reason.
Magic triangles.
Loving all the stickers on the cars, though.
The Harley Davidson People (dreygata)
Go into the dealer naked, come out fully outfitted.
The Lotus People (AXJ)
Add lightness, I said! ADD LIGHTNESS!!
You got it, buddy.
Good, old British snobbery.
The Matching Numbers People (crowmolly)
Please, tell me more about your '67 numbers matching Camaro.
The TDI People (bhtooefr)
Something something Dieselgate.
The... Trophy...? People (Noosh)
Let's think of a name. Anyone?
The 'Best In Show' People (AkursedX)
They know everything, man.
Lots of Corvette love.