While leasing is more popular than ever these days, a lot of people still want to buy new cars for the long haul. If you're planning on getting a new 2018 model year car that you hope to have a long and fulfilling relationship with, Consumer Reports has a few that should be on your shopping list—though none of them are terribly surprising.
Were you expecting a list full of Hondas and Toyotas and maybe a Ford F-150? It seems your predictive powers are on point. Here's the list of long-lasting 2018 vehicles they suggest:
Toyota Camry

Honda Accord

Toyota Prius

Honda CR-V

Toyota Sienna

Honda Civic

Toyota Corolla

Toyota 4Runner

Toyota Highlander

Ford F-150

As for the methodology behind this list, CR explains:

The analysis compensates for the popularity of cars among CR members. Simply put, these are the most problem-free cars that have proved to go the distance. Many other models in our survey have made it to 200,000 miles, but they required significant repairs to get there in the past year.

The cars that shined in this analysis would be considered used cars at this point. To help new-car shoppers, we have highlighted the latest model years below.

Given that we're looking at a long span of years for this analysis, be aware that road-test scores, reliability, and other ratings vary over time.
Now the big variable in all of this is the fact that many of these 2018 cars have advanced electronic features and new turbocharged motors that were not present in previous model years. So there isn't specific data as to how those newer, more complex components will hold up over time. For example, the 2018 Honda Accord drops the V6 and naturally aspirated four-cylinder engines for two available turbocharged four-cylinder engines. Time will tell how these turbo motors hold up.
Still, the main conclusion is that if Honda, Toyota and Ford Trucks have been building reliable vehicles for a long time, there is a good reason to believe the current crop will last as well.
G/O Media may get a commission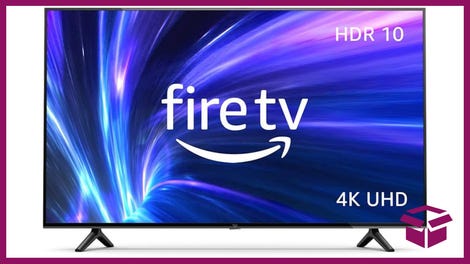 42% Off
Amazon Fire TV 50" 4K Smart TV
Of course, our friends at Consumer Reports are quick to point out that reliability is only as good as the regular maintenance, and just because a car is built to last doesn't mean the owner can forget about routine things like oil changes, tune-ups, and replacing wear-and-tear items.
You can read more analysis at Consumer Reports.