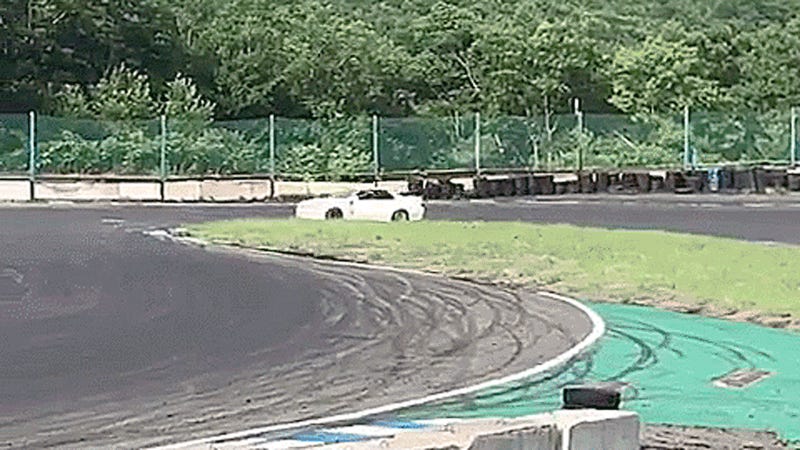 For as many drift videos I post on here, I have never learned how to drift. I've done donuts. I've gotten sideways on ice and dirt. But making a car turn tires into noise and smoke with style and grace in a lovely sequence of drifts? Nope. Now I'm being upstaged by a seven-year-old kid, and I'm ridiculously jealous.

Meet Hiroya Minowa, the very young son of D1GP driver Shinji Minowa and Formula Drift Japan driver Masayo Minowa.
Not only did he win the parental lottery, but his parents are chill enough to put him behind the wheel of his very own Toyota JZX100 Chaser to try drifting a car himself.
Soak up the cuteness now, because if he's anything like the kid who started driving around various beaters here when the track went cold, he's going to kick your grown ass as soon as he's old enough for a racing license.

[H/T Paulo!]