When president-elect Donald Trump begins his inauguration parade on Jan. 20, the world of license-plate collection will meet a sad (Sad!) fate for the first time since the late 1920s: it looks like Trump will be the first president since Herbert Hoover to decline the production of special plates for his inauguration. UPDATE: Actually, there will be one after all now.
Maybe the plate design didn't have enough gold on it? Heck, that would make these plates more expensive than some of the ones that the Wall Street Journal reports sell for up to $12,000. Money talks, Donald! You could donate it to the Treasury.
The WSJ reports that Trump is expected to ride from the Capitol to the White House in an armored Cadillac limousine on Friday, and that it will don the same District of Columbia license plates that are currently in use. A spokesperson for the inaugural committee told the WSJ that there are no plans for a special plate, and that none have been ordered less than a week before the parade.
But wait! If you looked up photos from president Barack Obama's inaugural parade, you probably noticed that he didn't have special plates, either. The WSJ reports that Obama's committee had them ordered, but simply didn't use them. The collectors still got a chance to add the plates to their collection, at least.
The WSJ reports that it would take three to four days to produce and deliver the plates, if the committee decides to please the collectors. But it doesn't sound like they will.
G/O Media may get a commission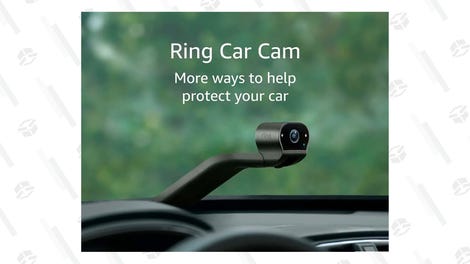 Charlie Gauthier, 73, is a retired National Highway Traffic Safety Administration executive who the WSJ reports is one of a few dozen collectors who has every inauguration plate issued. With no luck, the WSJ reports that Gauthier has spent weeks lobbying contacts with access to Trump officials in attempts to convince them to order a plate for the parade. This stuff is important. From the WSJ:
"I'm sure this is just like cocaine," said Mr. Gauthier, who has written a five-part history of presidential inaugural plates. "Once you get addicted to this stuff, you just keep going. If you have plates that were issued to a president and a vice president of the United States, that's a pretty cool thing to have in your house." ...

"I'm a license-plate guy," Mr. Gauthier said. "After 80-plus years of doing it every four years, I just think it's something that they should continue to do."
He just wants all of the plates, Donald! Give the people what they want!
Update, Jan. 20 at 12:40 p.m. ET: It looks like the Trump committee gave the people what they want. According to the Wall Street Journal, Trump's team decided five days after the story published to issue plates for the inauguration. Avid plate collector Gauthier, according to the WSJ, said he "would immediately begin to work connections to acquire the Trump inaugural plates."
The plate collection goes on.