The car industry is consolidating in the name of technology, EPA standards might prove to be unsustainable, and self-driving cars are falling into chaos as a result of one autonomous technology being utilized across the board. All this and more in The Morning Shift for Thursday, March 7, 2019.

1st Gear: There Are Too Many Damn Cars
New technology is taking the auto industry by storm. Electrification, autonomous tech, stricter emissions—the definition of what a car is has been changing rapidly for the past few years. And that's starting to come to the fore at the Geneva Motor Show, where consolidation has become the buzzword of the event. Here's more from Bloomberg:
Profit warnings, missed targets and falling stock prices at parts suppliers like Schaeffler AG and ElringKlinger AG — mainstays of the industry — show the depth of the rumbling underfoot. Paired with the news that luxury segment archrivals BMW AG and Daimler AG are teaming up on autonomous driving, and Volkswagen AG is allowing a startup to share the electric-car technology it wants to make a global standard, the industry's new contours are taking shape.

"We are entering a period where chaos is going to make competition extremely selective," PSA Group Chief Executive Officer Carlos Tavares said in Geneva. "This perhaps changes the way our companies are operating and it could also raise opportunities for deals eventually."

After Bloomberg News reported on Monday that PSA, which owns Peugeot, Citroen and Opel, is seeking a merger or collaboration to add scale, Mike Manley — CEO of one potential target high on the list, Fiat Chrysler Automobiles NA — gave a surprisingly transparent response.

"If there's an opportunity for partnership, for an alliance, for a merger that could make us stronger, I will clearly look into it," Manley told reporters.
Consolidation will reduce the need for competition among different brands, enabling them to team up for tech standardization and thus reduce costs and the chance that two companies will accidentally put out the exact same thing. Partnership is becoming a necessity for survival.
It's become a huge talking point at the motor show:
"Partnering is essential to survive the industry transformation," BMW development head Klaus Froehlich told reporters during a joint press briefing with Daimler AG counterpart Ola Kallenius.

"The Alliance already gives us the necessary scale for spending," said Guillaume Boisseaum, the manager of Nissan's Western Europe business unit.


"Not everybody can afford to keep spending all this money, especially with how fast this innovation is coming," Don Walker, CEO of Austrian-Canadian supplier Magna International Inc. said in an interview. "There will be more cooperation, whether it's through joint ventures or acquisitions."
G/O Media may get a commission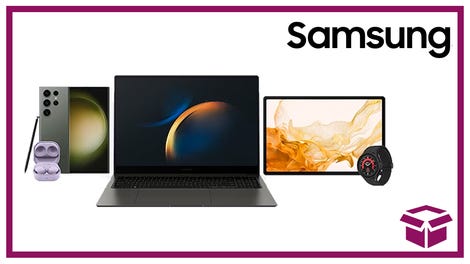 24 hour deals
Discover Samsung - Daily Deal
It's clear that the auto industry is in the process of shifting into a completely different direction than what we've traditionally seen.
2nd Gear: Automakers Are Struggling to Afford Meeting EPA Standards
The good news: cars are more fuel efficient across the board. For the 2017 model year, cars were averaging 25 mpg, which marks an all-time high for automakers.
The bad news? It looks like it might end up being unsustainable. Here's more from Bloomberg:
All manufacturers are in full compliance with fuel economy and tailpipe greenhouse gas emissions standards, but most large carmakers used regulatory credits earned in previous years to get there, the EPA said.

"Today's report shows that while the auto industry continues to increase fuel economy, there are legitimate concerns about the ability to cost-effectively achieve the Obama administration's standards in the near future," EPA Administrator Andrew Wheeler said in a news release.

The report comes as the EPA and National Highway Traffic Safety Administration work to finalize new, less-stringent auto efficiency standards that would take effect with model year 2021. In August, the agencies proposed capping mileage requirements at 37 mpg after 2020, instead of the roughly 47 mpg by 2025 rule set during President Barack Obama's administration.
Of course, those less-stringent standards aren't exactly going over well with environmentalists. If they're working—if emissions are down and fuel mileage has increased—then why mess with a good thing? But it hasn't necessarily been sustainable:
Auto manufacturers can achieve efficiency requirements under the coordinated fuel economy and tailpipe greenhouse gas emissions rules by applying fuel-sipping technologies to their vehicles or cashing in so-called credits earned by over-complying with the standards in previous years.

The industry overall used credits to meet carbon-reduction requirements in both the 2016 and 2017 model years, but relied on fewer credits in 2017, the EPA said.
It's going to be a back-and-forth between the government, automakers, and environmentalists while they attempt to sort out a middle ground—one that doesn't require slashing current standards, but that can create a more attainable future.
3rd Gear: Self-Driving Cars Rely on Unproven Technology
Almost every automaker entering the autonomous car market—with the exception of Tesla—are relying on one single radar detection system known as lidar. Lidar's sensors use laser light pulses to render the car's surroundings, thus helping the car to make intelligent decisions regarding driving.
The only problem is, the push to become autonomous is happening faster than the ability to create the technology needed to do so. Companies like GM, Ford, and BMW are making risky investments in lidar without a ton of the research you'd expect would take place before such a big shift in driving tech would be made.
Here's more from Automotive News:
More than $1 billion in corporate and private investment has been plowed into some 50 lidar startups over the past three years, including a record $420 million in 2018, according to a Reuters analysis of publicly available investment data.

But automakers and large suppliers have yet to settle on a winning technology, meaning there are no real sector standards for the sensors to date that would encourage mass production and lower the cost.

The initial payoff for investors and startups looks thin. Automotive lidar is expected to generate only $2.5 billion in revenue by 2025, according to industry researcher IHS Markit.

Eventually, the lidar sector could be squeezed down to just five or six key players — as happened with the far more mature radar sensor technology. But that is not likely to unfold until after 2025 and perhaps not until 2030, executives and researchers told Reuters.

Lidar remains a relatively young technology that is still in flux, with bulky electromechanical devices such as Velodyne's popular rooftop unit rapidly transitioning to newer, more compact and more capable solid-state devices designed to sell for less than $10,000 in limited quantities, and eventually as little as $200 in mass production.
The problem here is that companies are investing in a technology that could theoretically become obsolete by the time they'll actually need to implement it on a large scale. But, at the same time, that increased demand—and subsequent implementation on a large scale—is very likely what's going to be the catalyst for optimization.
4th Gear: Tesla Plans to Up Its Charging Network
One of the most frustrating aspects of electric car technology is the wait times at the charging stations. Last night, Tesla announced its plan to boost its charging network by slashing charge times and increasing the amount of chargers available at one location. This new program is called V3.
Here's more from Tesla:
A new 1MW power cabinet with a similar design to our utility-scale products supports peak rates of up to 250kW per car. At this rate, a Model 3 Long Range operating at peak efficiency can recover up to 75 miles of charge in 5 minutes and charge at rates of up to 1,000 miles per hour. Combined with other improvements we're announcing today, V3 Supercharging will ultimately cut the amount of time customers spend charging by an average of 50%, as modeled on our fleet data.

New Supercharging infrastructure isn't the only way we are improving our customers' charging experience. Beginning this week, Tesla is rolling out a new feature called On-Route Battery Warmup. Now, whenever you navigate to a Supercharger station, your vehicle will intelligently heat the battery to ensure you arrive at the optimal temperature to charge, reducing average charge times for owners by 25%.
The first beta site is opening in the Bay Area of California this week, and the first non-beta site will be out this month.
5th Gear: Say Goodbye to the Last Chevy Cruze
Pour one out for the Chevrolet Cruze. The last model rolled off the line at its Lordstown, Ohio location on Wednesday afternoon, signaling the closing of the first of five GM North American plants to end production this year. Automotive News has more:
The Lordstown plant is being idled, resulting in the loss of 1,500 jobs. Since 2017, GM cut two of the three production shifts, eliminating 3,000 jobs amid sagging demand for small cars. GM is continuing to produce the Cruze in Mexico for other markets, but not for the United States.

The 6.3-million-square-foot Lordstown assembly complex has manufactured more than 16 million vehicles since it opened in 1966, including nearly 2 million Chevrolet Cruze cars since 2010.

In November, GM announced it would idle five North American plants, including Lordstown, and cut up to 15,000 jobs.
Reverse: Rally Legend Walter Röhrl Born
Walter Röhrl is one of the greatest names in rally history. Röhrl was the first rally driver to be inducted into the Motorsport Hall of Fame, a distinction that had been almost exclusively reserved for Formula One drivers. He's one of those drivers that you can't associate a single car with, because he won in just about everything he touched.
Neutral: What Does the Future of the Auto Industry Look Like?
If we're merging automakers and brands to streamline costs and technology, what the hell is the auto industry going to look like in twenty years?