If you're a Chevrolet Corvette with an overwhelming desire to shut the Dodge Demon people up for good, New Jersey-based GM tuner Specialty Vehicle Engineering has the answer to your troubles with a famed name from Chevy's tuner past. The company is now selling bored, stroked, and supercharged 1,000 horsepower Corvette Grand Sports at Chevrolet dealerships. Because why not more-than-double the stock horsepower?
The company, whose Corvettes we've seen before and which was formerly called Street Legal Performance (you might remember its Pontiac G8 Firehawk from a few years back), is offering the 2019 YENKO/SC® Stage II 1000 HP Corvette as a limited edition run of only 25.
In true American form, Specialty Vehicle Engineering says in its brochure that there's "no substitute for cubic inches or supercharging," which is why the 1000 HP Corvette features a 6.8-liter bored and stroked V8 based on the Grand Sport's factory 6.2-liter LT-1 engine.
But that's not all, with the claimed "#1 GM Specialty Vehicle Manufacturer in the USA" saying the 1,000 HP car, like its 825 HP "stage I" sibling, gets a block that has been blueprinted (i.e. its components are chosen to meet exacting tolerances), as well as a forged crankshaft, forged H-beam rods, forged aluminum pistons, and an upgraded fuel system.
G/O Media may get a commission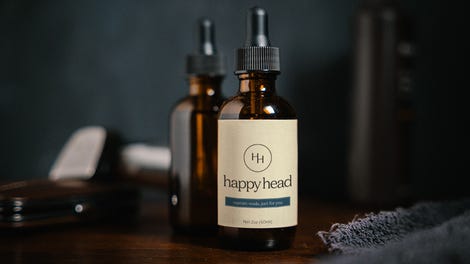 But in addition to those, the Stage II 1000HP engine—which makes an SAE certified 1,000 horsepower and 850 lb-ft according to vice president David Hamburger—gets CNC ported high-flow LT4 heads, stronger main and head fasteners, a 20 percent larger displacement supercharger (2,900 cc, to be exact—which the company says yields 25 percent more boost), a 10 rib belt drive, a 10 percent larger throttle body, an upgraded exhaust system, and a different fuel system. Automatic versions get beefier internals (with a 12 month, 12,000 mile warranty), while manual models get a different clutch than stock.

There are also some aesthetic changes, including optional exterior graphics, as well as sYc and Yanko badges all over the interior.
The Stage II 1000 HP Yenko/SC Supercharged Corvette costs $68,995 in addition to the stock Corvette Grand Sport, while the automatic will run you $77,995 plus the factory car.
The packages can be ordered through authorized GM dealers, and each come with a three year, 36,000 mile "engine and supercharger assembly limited warranty." Which means you should feel free to let that huge supercharger sing and that 10 percent larger throttle body suck in huge volumes of air.