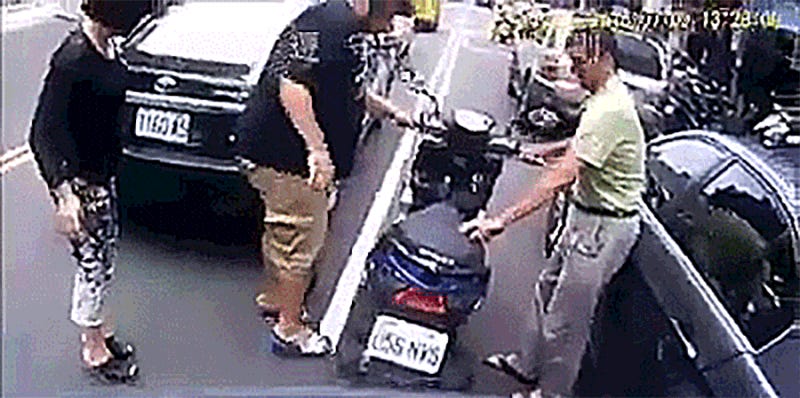 Bikers beware– there's a force on the streets that could or definitely will not destroy you. And it's wearing a polo shirt tucked into khakis.

Here we have helmet camera footage of a few motorbikes splitting lanes in what appears to be an Asian country, courtesy of the Diary el motoimbecille Facebook page. They seem to be riding pretty slowly and responsibly, but apparently not enough for this dude who whips his car door open in front of the lead scooter and knocks the rider to the ground.
As the driver exits, we set our teeth and get ready to watch another bloody road rage battle.
But instead of yelling or brandishing a firearm, the gentleman who did the dooring appears apologetic and helps the biker pick up his scooter. Ah, well. An idiotic move but we all make mistakes.
Wait.
Watch the grip on the right side of the handlebar there.
Oh god. Why did you twist?
Mr. Polo Shirt is either a perverse mad genius with just enough anti-motorcycle rage fueling him to destroy a scooter, or one of the most unfortunate people to ever get behind the wheel of a car.
(I hope he's okay.)