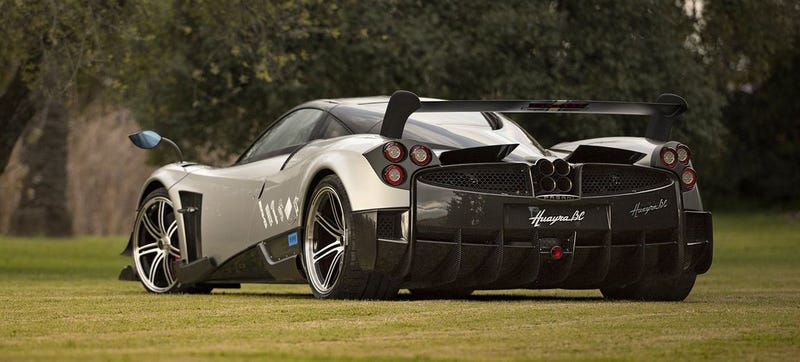 The Pagani Huayra BC is everything that a gearhead could dream of: it's a lighter, more powerful version of the already light and powerful Pagani Huayra. Also, it's named after a dude named Benny.
The 'BC' doesn't stand for 'Because Carbon' or 'Boisterously Cromulent' or even 'Big Car.'
It stands for 'Benny Caiola,' a "larger than life" rich Italian car collector and New York City real estate magnate friend of Pagani's founder, Horacio Pagani. Caiola was Pagani's first customer and he died in 2010, so Horacio named his newest limited-edition run of supercars after him.
It's a sweet tribute, and still a funny name for one of the fastest and most desirable cars in the world.

Photo Credit: Pagani
---
Contact the author at raphael@jalopnik.com.