Siemens delivered 40 Combino Plus trams to Budapest back in 2007. These happen to be the world's longest passenger trams at 177.13 feet, although one is a little shorter now thanks to this accident. The 'giant caterpillar' is down, and here's what happened.
The Combino Pluses are six-module (three units of two sections) low-floor trams which are only exceeded in length by the CarGoTrams in Dresden that are used to move things in and out of Volkswagen's 'transparent factory.'
Number 2028 was operated by a driver in training with at least five years of experience with other trams (because that's the requirement for those wishing to switch to Combinos).
The accident happened at a station where a new switch was introduced recently allowing trams to go through it at 21 mph instead of 6 mph as before. At this point, it's unclear what the instructor was doing at the time, but experts say the tram hit the bumper at 11 mph.
G/O Media may get a commission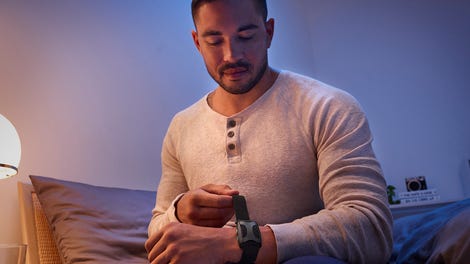 As well as destroying its front, the impact also derailed the tram while causing further damage to its frame and gangway connections. After putting it back on track, a Unimog towed it into the service garage.
Its fate depends on a few factors. The factory service guarantee has expired and Budapest's own team of mechanics doesn't have enough experience with Combinos to do such a complicated fix.
The most likely scenario is that Siemens or some other contractor will repair her at some point after winning the bid, but in the meantime, Budapest's tram service will be just fine without 2028 because of the 40 'caterpillars,' only 36 are needed 24/7 to keep the city moving.
Photo credit: Stefán Péter/Műterem/BME