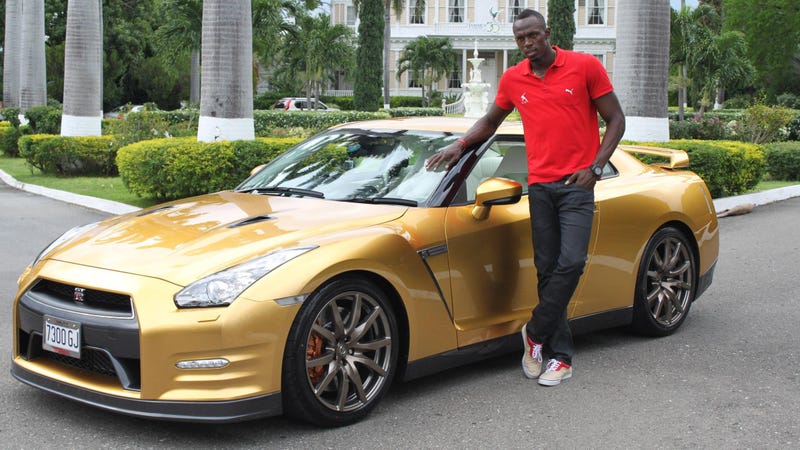 Nissan made two golden GT-Rs. One to be auctioned for the Usain Bolt Foundation, and one for the world's fastest man himself.
Already a GT-R owner, Nissan customized this one to suit Bolt's driving style. The rest was up to the runner's desires. He went for a white interior, the Bose audio system and 10-spoke Rays aluminum-alloy "hyper-titanium color-coated" forged wheels. The Japanese topped that with a "Spec Bolt" emblem.
Let's hope they also prepared some replacement parts...