The NIO EP9 electric supercar wasn't content with merely entering the never-ending vehicular stat war—it recently set a couple of lap records at Austin's Circuit of the Americas, including one for the fastest production car ever to run there. In case that wasn't enough, it set a driverless lap record for the track, too. The startup automaker now claims that it is the fastest electric autonomous car around.

Without a driver or any driver intervention, the car went around COTA at 2 minutes and 40.33 seconds, reaching a top speed of 160 mph and becoming the fastest self-driving car to ever lap the track.
For this lap, the EP9 was driven entirely by technology and software developed by NIO engineers at the company's California-based U.S. headquarters in just four months.

Of course, most supercar owners don't buy them to be chauffeured, so NIO unleashed the EP9 with a driver behind the wheel. That driver cranked out a production car lap record at COTA of 2 minutes and 11.30 seconds, with a top speed of 170 mph. Considering that every track day bro within flying distance has taken their beloved toys on COTA to drive the F1 track as a big bucket-list item, setting a production record there is no small feat.
G/O Media may get a commission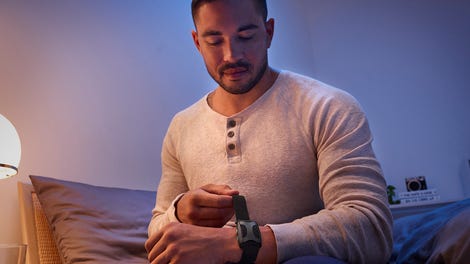 The car itself features four high-performance inboard motors with four individual gearboxes, good for 1 MW of power—which is equivalent to 1,342 brake horsepower—according to stats provided by NIO. The company also says their new car accelerates from 0 to 124 mph in a face-ripping 7.1 seconds and has a top speed of 194 mph. It packs an interchangeable battery system that the company claims can be charged in 45 minutes with a range of 265 miles (under what we can assume are normal, everyday driving conditions).

We've already seen the car set another lap record as well at the Nürburgring—a 7 minute, 5.12 second lap that made NIO lay claim to the title of the world's fastest electric car.
The company plans on showcasing the EP9 to the public on March 10 during SXSW in Austin.