Saying "world's best" anything is a risky proposition, especially when it comes to something as holy as the station wagon. But, I think based on my somewhat idiosyncratic criteria, I have found the world's best station wagons, and the one man with the vision to dream them, build them, and use them.
The man is Igor Rikman and there's two of these wagons, known as Ihtiandr and Ihtiandr-2. The reason I'm so taken by these wagons is that they fulfill so many of my automotive desires: rear-engined, wagon design, amphibious, one's sort of a convertible, one becomes a camper, they use their interior space well, they look appealingly weird.
I don't know much about Rikman save for the fact that he was from Moscow and seems to have been a visionary car designer and someone with the means and/or skills to actually make his dreams reality.
G/O Media may get a commission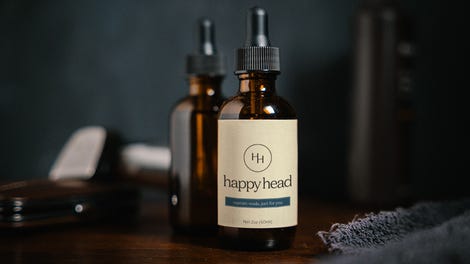 The first Ihtiandr was built in 1979, and if you look at what Rikman did with the car, it's pretty clear why he built it. According to Amphibious Vehicles, with his family of five:
Rikman drove this first Ikhtiander for more than a decade around the Eastern-bloc, approximately 400,000 Km on land and 1,000 Km on rivers, lakes and four seas (Baltic, Caspian, Black, and Barents).
The man had a case of wanderlust like most of us have cases of normal old dirty-lust.
He built the Ihtiandr so he and his family could explore the world, land and sea, and in the process, he may have built the first civilian amphibious vehicle that employed water-jet propulsion. It looks like it wasn't just water-jet propulsion, though as there's at least one picture of the Ihtiandr under sail.
On land, the Ihtiandr used a rear-mounted 1300cc four-cylinder from a VAZ/Lada. I love the look of the car, which doesn't seem to have really been styled for aesthetics, but more as just the result of combining its car and boat needs. The middle section of the car's greenhouse could slide rearwards, side windows and roof, opening up the whole middle of the car.
In 1991, Rikman must have decided it was time for an upgrade, presumably incorporating all he and his family learned from traveling on land and sea in the Ihtiandr for a decade. Ihtiandr-2 kept the same general layout of the first (rear-engined amphibious station wagon), but made some real improvements.
First, the engine was now the 1600cc unit from the Lada Niva, and also incorporated parts from a LuAZ, possibly for its four-wheel drive system, which may have come from a LuAZ 967M, which was a small 4WD amphibious jeep-like vehicle, usually used by the Soviet military.
In addition to being able to drive the front wheels as well as the rear, the Ihtiandr-2 also had a hydraulic suspension system that would pull the wheels up into the hull when on water, and could also be used to increase ride height when driving off-road.
Like its predecessor, the Ihtiandr was designed to be camped in by the Rikman family, but this time a Westphalia-style expanding roof was added, giving a lot more interior space.
This new Ihtiandr looked a bit more like a conventional car — to me, it looks like what a Corvair station wagon may have looked like if Chevy had made them into the late '80s. The Ihtiandr-2 wasn't used quite as much as its predecessor, but still covered over 70,000 miles on land and hundreds on the water.
So far, I haven't found out as much about Igor Rikman and his family as I'd like — they seem like genuinely amazing people. I mean, think about what his kids told their friends after summer vacation: "We all piled in the station wagon and then spent weeks driving across the continent and into the Black sea, where we sailed around for a while before driving our boat-car back home."
I'll keep digging. This old Soviet guy sounds like a Jalopnik hero to me.
(pictures from Allcarindex and Amphibious Vehicles)