England's National Motoring Museum has just opened The World Of Top Gear, their Top Gear-themed exhibit. Displays will include a recreation of the studio, the Reliant Robin Space Shuttle and, of course, a Toyota Hilux.
G/O Media may get a commission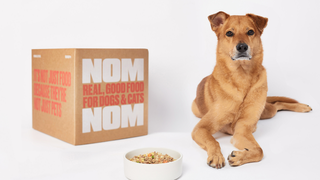 MAJOR NEW EXHIBITION LAUNCHED AT THE BEAULIEU ATTRACTIONWorld of Top Gear Now Open

The World of Top Gear Exhibition opened its doors at the National Motor Museum on June 19th.

The new exhibition at Beaulieu in the New Forest features a collection of the actual cars created by presenters Jeremy Clarkson, Richard Hammond and James May for some of their most ambitious challenges on the TV show over the years.

Fans of the show will be familiar with challenges such as their attempt to cross the Channel with their home-made car/boats, and the Stretched Limo Challenge, where they set out to turn rusty second-hand cars into luxury stretch limos, and chauffeur three celebs to the BRIT Awards.
Visitors will also experience the Top Gear 'Enormodrome' which aims to recreate the feel of the Top Gear studio, where the TV show is filmed in front of a live audience.

As well as regular features from the programme including the Cool Wall and the Celebrity 'Lap Times' boards, visitors can watch an exclusive video presentation from behind the scenes at the TG HQ with Jeremy, Richard and James plus clips from the show featuring the cars on display.

"It makes perfect sense for the National Motor Museum to be working with BBC Worldwide on the launch of World of Top Gear. While the National Motor Museum is primarily about historic vehicles this exhibition shows that cars can be entertaining and accessible to the whole family, not just the car enthusiast. We are delighted with the response that it has received from Top Gear fans," said Stephen Munn, Commercial Director at the National Motor Museum.

"It's fantastic that Beaulieu are preserving for posterity so many of the cars Jeremy, Richard and James have built for the show, and we are delighted to make the cars accessible for Top Gear fans to enjoy close up," said Adam Waddell, Managing Director of Top Gear, BBC Worldwide.

Note to Editors

* World of Top Gear can be viewed as part of a visit to the whole Beaulieu attraction including the National Motor Museum with its collection of over 250 vehicles, Palace House, home of the Montagu family since 1538 and the 13th century Beaulieu Abbey, plus rides, and drives for all the family. Open every day, except Christmas Day, from 10am. For more information Tel: 01590 612345 or visit www.beaulieu.co.uk
* BBC Worldwide's announcement follows exhibition success with Doctor Who where over 1.5 million tickets have been sold since 2005 in venues across the UK from Earl's Court, to Glasgow, to the home of production in Cardiff.