The loss of Audi from the World Endurance Championship's top LMP1 class affected far more than just the feels. After the conclusion of the 6 Hours of Bahrain, the Automobile Club de l'Ouest announced that the WEC has ditched a planned 2018 regulation revamp in the name of cutting costs.

As the ACO explains, this is one of several measures taken to keep costs down:

This proposal will complement the other decisions already taken on the same subject - such as limiting the number of team members, the number of aero packages permitted, and the amount of wind tunnel sessions and testing days allowed - thus promoting strong technological competition and innovation in the coming years without an unlimited escalation of expenditure.
All this talk about cutting costs is nice and all for the Germany-based LMP1 teams' beer budgets, but it's really a nice way of everyone saying "we want more LMP1 teams." The class may survive for now with two manufacturers, but it's really not enough.

Representatives from current LMP1 marques Porsche and Toyota, ACO President Pierre Fillon and FIA Endurance Commission President Sir Lindsay Owen-Jones met as the WEC's Strategy Committee in Bahrain. The ACO has a say because it organizes the 24 Hours of Le Mans every year, which is the WEC's most visible and important race. This committee unanimously agreed to keep the current WEC regulations for the LMP1 hybrid class through 2019—which shows just how important they feel attracting new teams is.
G/O Media may get a commission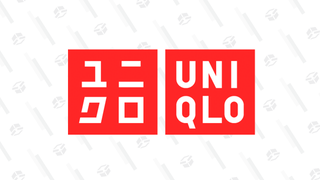 Year-round basics
Uniqlo Summer Sale
The most visible targets of such cost-cutting moves are Peugeot and BMW, both of whom have hemmed and hawed around the idea of an LMP1 entry, but have claimed that rising costs in the class have prevented them from building one.

Given the Volkswagen Group's massive costs from Dieselgate (which caused Audi to drop out, but spared Porsche for now) and the fact that Toyota has historically run on the smallest budget of the three factory efforts, this move may help Porsche and Toyota remain in the series as well.

The previously planned 2018 rules overhaul would have increased its top hybrid subclass up to 10 MJ (over the current 8 MJ ruleset), further reduced fuel flow and an increase in the allowed number of hybrid systems to three, per Motorsport.com. While this push for innovation has made the WEC a nerd darling in recent years, it's good to see them realize that they need to have teams in order for their top class to succeed.
This proposal to freeze the WEC regulations for an additional two years will now be sent to the FIA World Motor Sport Council for ratification when the WMSC meets in two weeks.