Just two weeks before the start of the 2019 race season—and just a few months after she entered NHRA's stretch of championship races in 2018 as the top seed in the Funny Car division—the winningest woman in that class, Courtney Force, announced Thursday that she's stepping away from driving.
Even with the announcement coming so close to the start of the new season, Force said her decision is "effective immediately." She's going out on top, no matter how cliché it may sound.
Force, one of 16-time NHRA Funny Car champion John Force's four daughters, said in the announcement from John Force Racing that her decision to step away from driving was "a personal choice." Courtney Force, 30, said she's "ready to see what the next chapter" of life has in store while "spending more time with family." She said she intends to stay in racing and work with a few partners this year, and the announcement never specifically said the word "retire."
Courtney Force, the youngest of John Force's daughters, wanted to be a racer from a young age, with an LA Times story from 2018 saying she made a Father's Day card in kindergarten with a photo of herself in her dad's fire suit that said, "One of these days I'm going to fill these shoes." She thus entered the Force dynasty in NHRA racing, and won 12 times in the Funny Car class. She was a top qualifier 28 times, with 11 of those coming in 2018 alone—a season tally that came in at just two fewer than her father's record 13 in 1996.
In the announcement, Courtney Force thanked her father for encouraging her to chase the dream of becoming a Funny Car driver, while also "getting to compete against him and learn from the best."
G/O Media may get a commission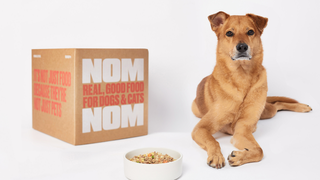 Courtney Force became a top driver herself, while also helping, along with her sisters, to give NHRA some female faces in its highest ranks. That's not a bad way to close a career, no matter how early in life she's decided to step away.