While most people are still waiting for their Scion FR-S it appears from these pictures someone has already managed to crash one. It's official—the wait for the inevitable first FR-S crash is over.
After the hype and speculation surrounding the Toyota GT-86 concept from it's introduction, we're finally finding out what we've really wanted to know about the Scion FR-S as they slowly trickle into dealer showrooms.
The FR-S can drift, we'd call it a true sports car and, as one FT86 forum member discovered the hard way, without traction control the cars 200hp and 150 lb-ft of torque is enough power to get someone not used to a RWD car in trouble.
G/O Media may get a commission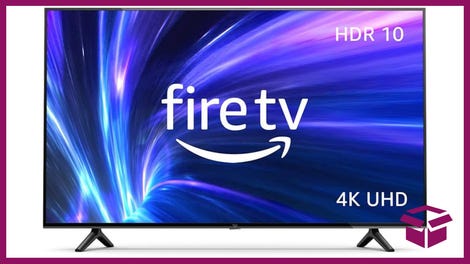 42% Off
Amazon Fire TV 50" 4K Smart TV
In an apologetic forum post, the Scion driver explains how the car ended up colliding with a telephone pole and by default earning the not so enviable title of first crashed FR-S.
It seems the crash occurred while the car's owner was trying to drift through an intersection sans traction control with a co-worker. After entering a corner going about 20 MPH, the driver gave the car some gas and then as he explains, "all of a sudden I was careening for a telephone pole".
While neither occupants of the car were injured in the low speed impact, the fate of this FR-S is currently unknown. Call us crazy, but something tells us this won't be the last "drift-related" FR-S crash we hear about.
Hat tip to Declan!
Photo Credit: FT86club.com