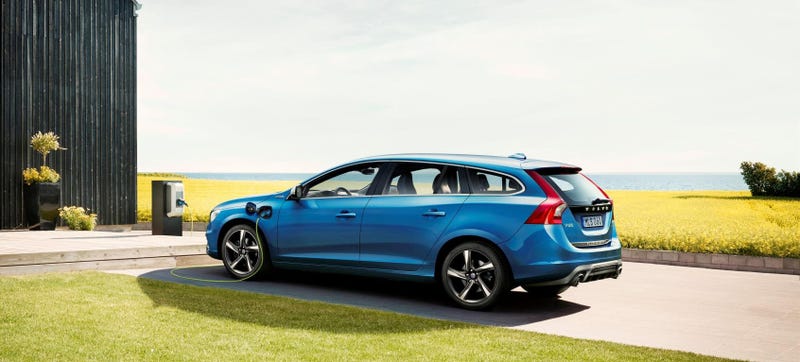 While it comes with a six-speed automatic instead of a stick, the Volvo V60 R-Design Hybrid is still the most desirable family car I've seen in a long time.
R-Design Volvos look great and are fun to drive, and it's the same story with V60, which has a five-cylinder 2.4 turbodiesel giving you 215 horsepower and 324 pound feet of torque, powering the front wheels. The rear axle gets the juice from an electric motor producing 68 horsepower and 148 pount feet, powered by a 11.2 kWh lithium-ion battery pack installed under the boot floor.
When you don't need all-wheel drive or the combined output of 283 horsepower and 472 ft-lb, the V60 can go on pure electric power for up to 31 miles, or use hybrid mode which turns the sporty wagon into a 130 mpg (NEDC) eco warrior.
I don't know about you, but these numbers make me want one badly. In fact, I think I just blue myself.