Good morning! Welcome to The Morning Shift, your roundup of the auto news you crave, all in one place every weekday morning. Here are the important stories you need to know.
1st Gear: VOLKSWAGEN SALES BLOWOUT, SATURDAY SATURDAY SATURDAY
"Now must be a great time to buy a Volkswagen, what with the diesel crisis and all," many car buyers have suggested to me over the past year, believing the discounts and incentives run deep with desperation.
Not so! Despite the ongoing diesel mess, VW never really lowered prices or offered strong incentives to move more metal, except very early on in the scandal.
That is apparently about to change. As VW negotiates a settlement with its dealers, the automaker promises them "a wider model range and lower pricing" in order to aim for volume. Via Bloomberg:
"We are getting the product we've been asking for," Alan Brown, chairman of VW's U.S. dealer council, said in a phone interview. Volkswagen is also planning to cut the sticker price on cars to boost sales and "is looking at this with a volume mindset," Brown said.

VW told dealerships about the shift to a more mass-market strategy for the brand as part of a settlement to compensate them for losses incurred from the emissions cheating. VW on Thursday agreed to pay 652 dealers about $1.2 billion, a person familiar with the matter said. The German automaker said it will make cash payments and provide additional benefits to dealers to resolve their claims, without providing any details.
G/O Media may get a commission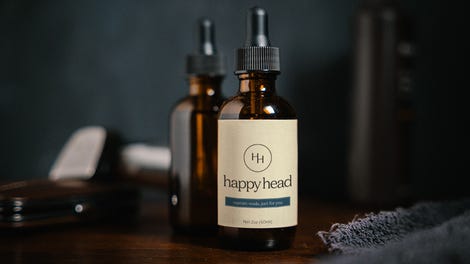 VW's U.S. market share is just 1.7 percent and sales slid 14 percent in July.
2nd Gear: But The Product Delays Are Coming
Price cuts and volume may be the only way Volkswagen can survive for a little bit. Automotive News reports that thanks to the monumental costs of Dieselgate, the company is "reviewing its broad portfolio of more than 300 models for fat to trim, with CEO Matthias Mueller pledging last year to cancel or postpone 'anything that is not absolutely necessary.'"
We knew that was happening, but here's one example:
That review could determine the fate of the U.S.-market Passat sedan. It was slated for a redesign in 2018, when it would move onto VW's modular platform for vehicles with transverse-mounted engines, known as MQB.

Those plans are now up in the air amid internal scrutiny over whether it makes sense to build two distinct Passat sedans on the MQB platform — one for the U.S. and China, and another for Europe and the rest of the world.

According to a source with knowledge of the plans, the leading option is to delay the U.S. launch of the next-generation Passat sedan, likely until 2020 or 2021, to align it with the redesigned global Passat.
Meanwhile, the future is coming:
In July, Woebcken said a plan for the VW brand in 2025 in the U.S. is largely complete and will be announced in greater detail this fall. He said VW will focus on competing with mainstream players in key, high-volume segments, namely midsize and compact cars and crossovers.
3rd Gear: Cadillac Won't Back Down... On Its Dealers

Cadillac is trying to make its dealers stop acting like glorified Chevy dealers. Or, if you ask them, it's squeezing smaller and more rural dealers with less compensation based on anticipated sales targets. But bossman Johan de Nysschen insists the program is legal under franchise laws, and basically told dealers to deal with it. (Pun very much intended.) Via Automotive News:
Grumbling about the program began as soon as de Nysschen announced it in February, but opposition grew in recent weeks, when two groups of state and metro dealer associations sent letters urging Cadillac to reconsider. They said the program would disproportionately aid large stores in desirable locations at the expense of smaller retailers, which would be competitively disadvantaged and could be run out of business.

"I dispute that entirely," de Nysschen said in the Pebble Beach interview. "We are introducing the principle of brand standards, which is not unknown in the auto industry. And our brand standards recognize the very diverse nature of the Cadillac dealer body."

He said the program makes it easier for smaller dealers to meet standards and earn more money.
4th Gear: Muscle Cars Keep Their Value
Muscle car sales might be cooling a bit, but one area where they're still strong is holding their value. Via The Detroit Free Press:
The three muscle cars now retain 48%-49% of their value after three years, Ibara said. "Typically, three-year-old vehicles hover between 40% and the high 30s."

Ibara's analysis flies counter to recent questions about muscle cars' appeal. Sales are down this year, though generally less than sales of all types of cars.

"The incentives on them are generally lower, and that leads to higher residual values," Ibara said. "Cars that have natural demand do better as used cars."
5th Gear: Canada's Auto Workers OK Potential Strikes
Canada's auto workers union, Unifor, considers itself in a fight for the survival of that country's car industry. As union members enter negotiations with the Big Three, there is concern over long-term investment in Canada as more and more production shifts to Mexico.
As The Detroit News reports, workers have made clear that they're prepared to strike:
Workers at GM voted 97.1 percent in favor of strike action; Ford workers voted 98.9 percent in favor; and at Fiat Chrysler workers voted 99.0 percent in favor, the union said in a release, setting up the potential for contentious bargaining. Bargaining began this month.

The strike authorization vote is largely procedural and often passes by wide margins, but Sunday's vote reaffirms the union's seriousness about winning new investment at plants across Canada.

Unifor President Jerry Dias has vowed there will be no deal without guarantees from Ford, GM and FCA to bring new product and jobs to a number of plants at risk of closing.

"With this clear mandate our members have demonstrated they are in full support of their bargaining committees, and our direction in this set of negotiations," Dias said in a statement. "The push for new investments in Canada got a lot stronger today."
Reverse: Kettering
Neutral: Will Price Cuts Save VW?
Or at least help with sales?