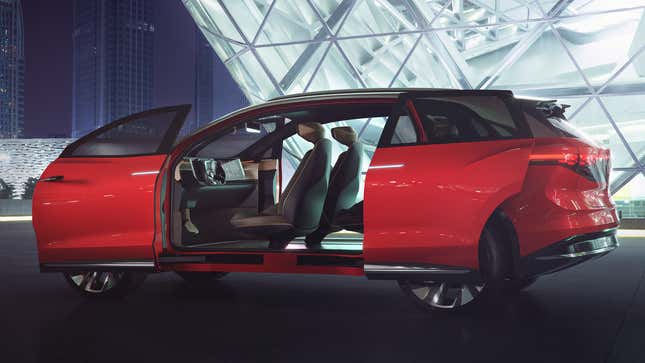 We told you about Volkswagen's I.D. ROOMZZ electric SUV concept earlier this month, and now we have some actual pictures of the car to show as well, and it appears to have a pretty novel door design. Too bad the name sounds like it was something that a Juul given sentience came up with, but I guess you can't have everything.
Cristo Fernandez Is Playing His First Car In The New 'Transformers: Rise Of The Beasts'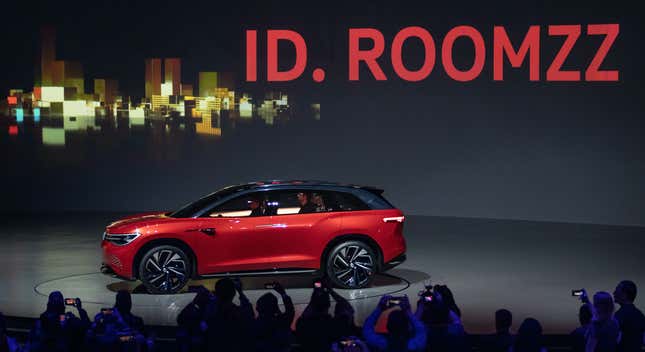 The I.D. ROOMZZ is Volkwagen's Chinese market-targeted SUV, and shares the new electric MEB platform along with the other members of the ID lineup, which include a reborn Microbus and a re-imagined Meyers Manx. All of them are electric.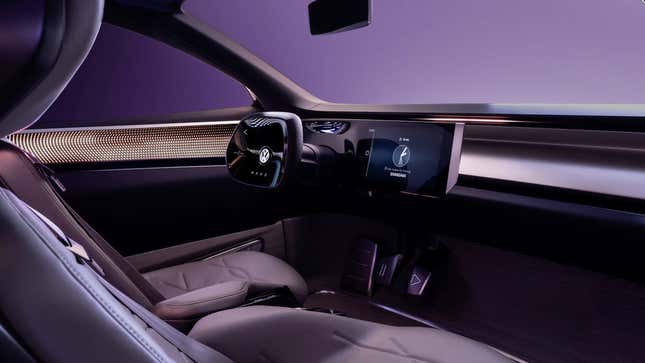 While this is clearly a show car, it's not so outlandish in design, which suggests that the production version, which VW says will launch in 2021, should look quite similar.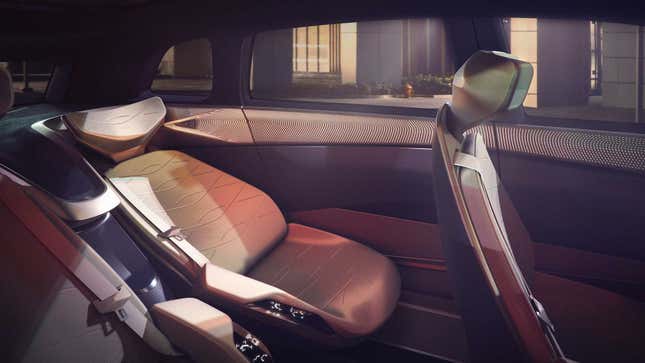 I'd expect things like the fanciful lighting setup, the rear-view cameras instead of mirrors, and that iPad-steering-wheel-hybrid thing won't be likely for production, but I do hope the novel and useful-seeming door design does make it intact.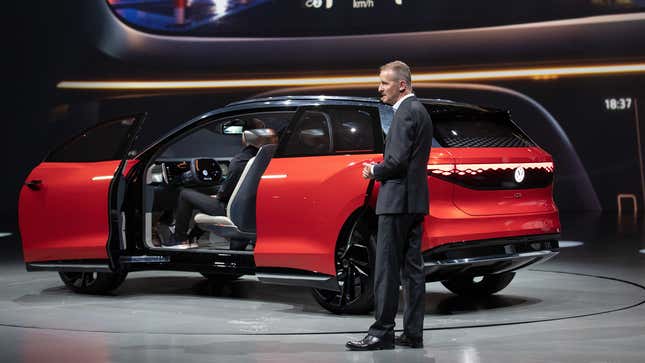 It's nothing too outlandish, but something we really haven't seen on an SUC: sliding doors, front and rear. It's still got some unexpected and wow-factor value like the Tesla Model X's famous Falcon doors, but much less complex and, I'd think, much more actually useful.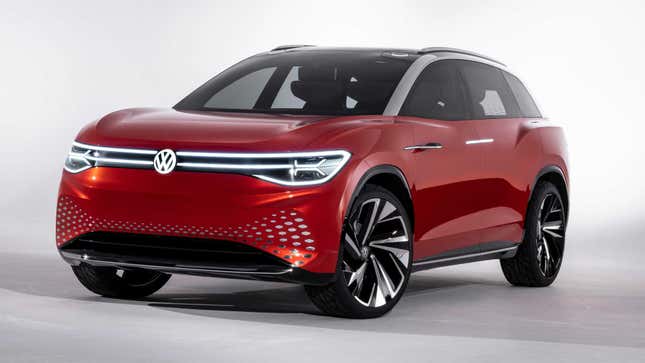 Less plausible is Volkswagen's mention of an autonomous driving option:

"The ID. ROOMZZ combines future IQ.DRIVE systems – on request it can glide fully automatically (Level 4) through the traffic in ID. Pilot mode. The vehicle occupants are provided with information via interactive light zones.

...

When the driver switches to fully automatic driving mode, the individual seats can be rotated inward by 25 degrees to enable a more communicative, lounge-like atmosphere on board. Moreover, when the car is driving fully automatically, the ID. Pilot Relax mode allows each passenger to adjust their seat individually to suit their needs. In this mode, the seat can be moved from an upright to a reclined position."
I'm not exactly sure what VW means by "interactive light zones," but I am pretty sure that they won't have Level 4 autonomy ready to go by the time they want to launch the SUV. Having the seats able to rotate and alter the interior in autonomous mode is smart, though, and I suspect will eventually be common when autonomous cars actually are common as well.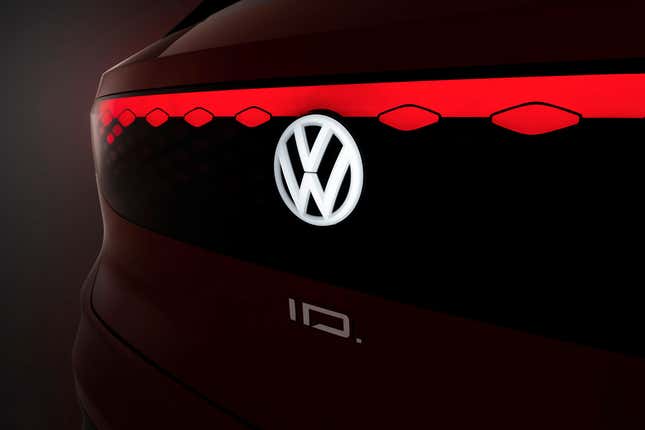 Other interesting details in the concept are seats covered with a material made from apple industry leftovers, and that this is using the twin-motor MEB version, with two electric motors making 306 horsepower combined, one at the front axle, one at the rear.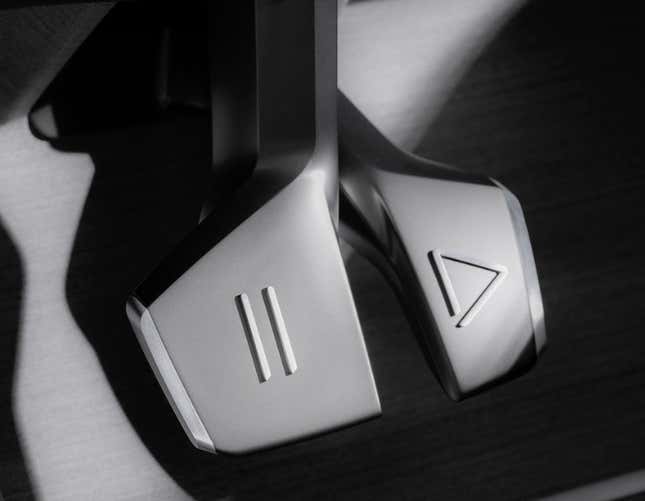 The I.D. ROOMZZ also has some fun details, like the play/pause accelerator and brake pedals, something we've seen before on the Renault Twingo as early as 2009. Still, they're fun.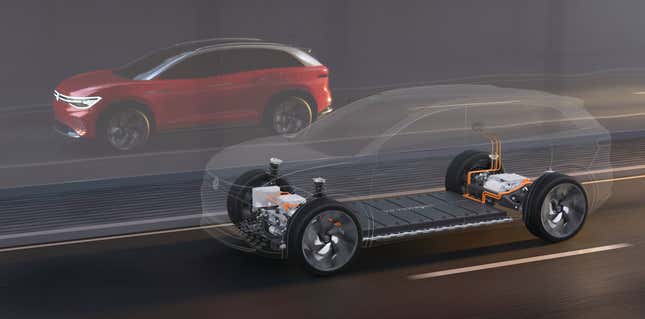 According to the European WLTP standard for computing range, the SUV should get around 450 km/280 miles of range.