Fans of the second-generation Ford Raptor's fancy new aluminum body and turbocharged 3.5 V6 Ford EcoBoost engine can forever mark the 2016 Mint 400 as the truck's first real off-road racing "victory." It ran in a one-truck class, but that's only because nobody else just did what Ford did.

Ford has been working hard to sell truck fans on the next-gen Raptor's forced induction and weight reduction as "the replacement for displacement" of the outgoing Raptor and its mighty 6.2 V8 engine, but skepticism abounds.
"It doesn't have that sound," I've heard, usually in the same sentence as "turbos suck sand."
So in order to create a development testbed that would actually help Ford tune the truck while shutting up that haters, the company convinced the Best In The Desert (BITD) racing series to make a "full-size truck factory stock class" (Class 1200) to run the truck in.

G/O Media may get a commission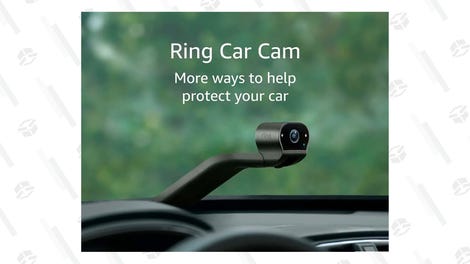 The new race-Raptor's first appearance, at the Parker 425, was tragically unsuccessful due to an electrical issue. But the team got their shit together in time for the stakes to be raised that the Mint 400–a much more well-known and closely watched race.
So it's not such a big deal that it "won" an unopposed class, but it did finish. In 9:09:58.104. For reference, the overall race winner Justin Lofton finshed in 5:36:10.647 in his Ford trophy truck. Oh, he also had one whole lap further to drive than the 1200 truck.
But don't get too hung up on the time difference; a trophy truck is as much aircraft as "car" and this Raptor was, for a real race car, remarkably close to what you'll be able to buy in a Ford store soon.

And it actually gets closer all the time—Ford has already changed the layout of the truck's engine wiring and suspension tune based on what they've learned in desert racing.
Talk about the ultimate silver lining. Any time something goes wrong with the race truck, Ford can chalk it up to "hey, at least we can fix it before you buy one!"
Now if Toyota had some gut, which in this context means "sexier marketing plan," it'd fix the fiberglass on its Baja Tundra and benchmark it against the Factory Ford team.
Eh? Guys?
The race Raptor is running BF Goodrich KO2 all-terrain tires, which will be standard equipment on the production vehicle and are widely considered the best all-around off-road tire for the average to expert "civilian" driver.

Ford's factory team will be at the Laughlin Desert Classic in May, Vegas to Reno race in August, the Bluewater Challenge in October and finally the Pahrump Nugget 250 in December all as part of the Best In The Desert's 2016 racing series.
After that, it should almost be time for this truck to hit showrooms, with slightly smaller shocks and more comfortable seats of course.
---
Contact the author at andrew@jalopnik.com or @andr3wcollins