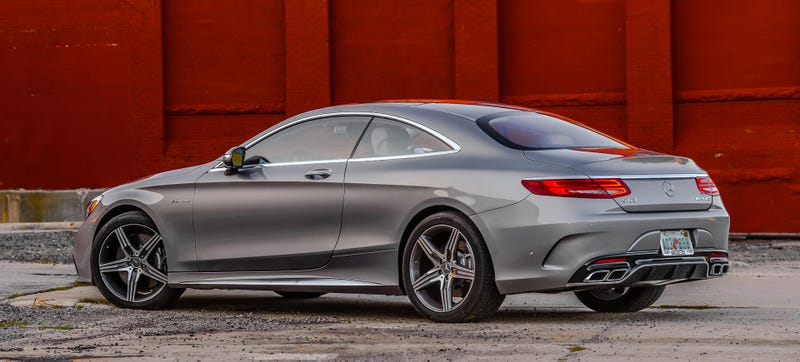 The American version of the second most excessive Mercedes this side of a Maybach comes with all-wheel drive instead of just RWD, 577 horsepower, 664 lb-ft of torque and uncomfortable road head as standard.
So, Europeans get an eight extra horsepower, but the most interesting thing about the "smaller" AMG Coupe remains that while the V12-powered brother sends all its 621 horsepower and 738 pound-feet of torque to the rear wheels, the S63 comes with 4MATIC, which directs 33% of the Kraft to the front.
The rest is the same the S65 AMG, honestly. Just enjoy our amazing live photos of this car from this year's New York Auto Show and never stop dreaming big.