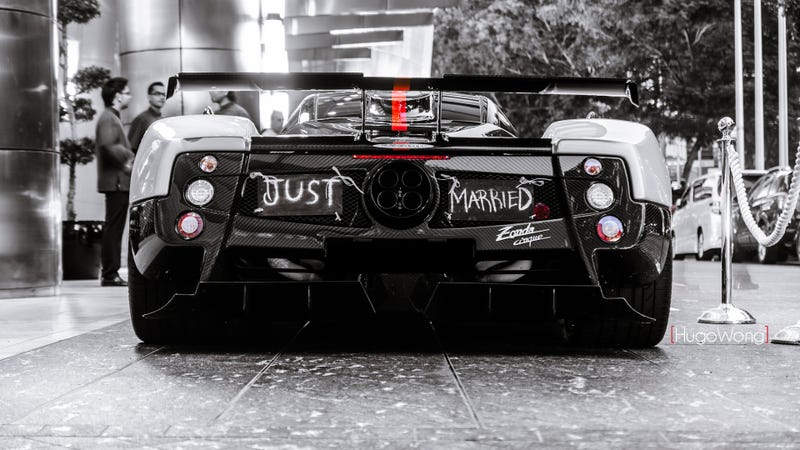 You're getting married. It's a pretty important step, and you want things to work out. Also, you want to leave the ceremony in style. This is where the car comes in.
Personally, I would go for a BMW 2002. Having said that, I would use an '02 for almost every occasion. The Pagani Zonda Cinque is also pretty hard to beat, but give it your best shot.
What is the best wedding car?
Photo credit: Hugo Wong