Here's a funny joke I like to tell about the Shelby Cobra: How do you know if one is real? The answer: It's not real. Actual, honest-to-God, non-replica Shelby Cobras are crazy rare and crazy expensive. And the ultimate Cobra just sold for a nice chunk of change at Barrett-Jackson Scottsdale.
As our friends at Autofocus reported, this 1966 Shelby Cobra Super Snake, one owned by Carroll Shelby himself and packing a 427 cubic-inch V8 with twin superchargers, sold for $5.115 million over the weekend. It was far and away the biggest seller from the auction, and even that wasn't as high as some observers expected.
"This is the best 427 Cobra on the planet, bar none," auction company CEO Craig Jackson told the crowd during the bidding.
It has 800 horsepower, which could maybe almost make you overlook the three-speed automatic transmission. Maybe. Almost. Or not.
G/O Media may get a commission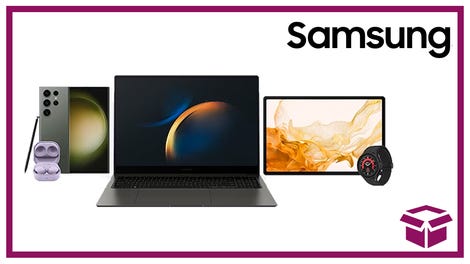 24 hour deals
Discover Samsung - Daily Deal
As Barrett-Jackson notes, this car began life as one of only 23 427 CSX roadsters built and was shipped to Ford Advanced Vehicles in England in 1965. It returned from Europe in late 1966 as a 427 Cobra Competition and was later transformed into the Super Snake, which was no longer street legal due to its lack of mufflers, windshield, bumpers and other parts. (At some point it got some of that stuff back.) This car, CSX 3015, is one of just two Super Snake Cobras built.
The other one was driven off a cliff. Seriously.
The other being CSX 3303 built for Bill Cosby. CSX 3303 was a 1967 427 street car retained by Shelby American as a PR car and then made into a Super Snake for Bill Cosby. Cosby's record album titled "200 MPH" attests to the fact of why he only drove it once before returning it to Shelby American. Shelby American sold it to S and C Motors in San Francisco, who then sold it to their customer, Tony Maxey. Maxey destroyed himself and CSX 3303 by driving off of a cliff and into the Pacific Ocean.
Oof. Anyway, this blue Cobra has its original body with its 1967 aluminum 'Super Snake' hood and underwent renewal a few years ago.
So as far as Shelbys go, it's got a phenomenal history, but the crazy thing is it actually went for $400,000 less than the last time it was sold in 2007. Maybe now's the time to get into one.
Photos credit Barrett-Jackson