1st Gear: Trump To Reduce Auto Regulations
It's perhaps not terribly surprising, given automakers have been playing footsie with U.S. President Donald Trump since he won the election, but this is a big deal: As early as Tuesday, the new administration is expected to announce an agreement on vehicle emissions and mileage standards to reflect, as The New York Times puts it, "the growing consumer demand for larger, less fuel-efficient vehicles such as pickup trucks."
This comes at a weird time, when some automakers are heavily pushing electrification, despite the fact that alternative powertrains only make up a fraction of the market. But the previous administration's Environmental Protection Agency thought that it'd be great to avoid having our world succumb to disastrous, life-altering climate change. So it set in stone a mileage standard for 2025 of 54 MPG—much to the chagrin of automakers, who said those targets would be difficult or impossible to meet. (In other words, expensive.)
Now that standard is in the crosshairs, climate change be damned. Here's the Times, with an optimistic view:
Any decision by the Environmental Protection Agency and Transportation Department to reopen a review of the regulations could ease the pressure on the industry to meet the current target of 54 miles per gallon for vehicle fleets by 2025.
Individual carmakers may react differently to a rollback of the federal standards. Some companies, for example, will continue to pursue electric car programs, while others may scale back their plans. And over all, the industry is likely to continue to make incremental fuel-economy improvements as new models are introduced, primarily as a selling point to consumers.
One sheepish exec at a Big 3 company was granted anonymity by the Times to disclose that they had pressed Trump to destroy "dueling standards" for state and federal governments, because California's regulations have never accomplished good or uncovered any wrongdoing. Ever.
The Times also says that automakers feel the 2025 target is "unrealistic" because consumers dig cheap gas and want larger toys as a result. In other news: By 2100, Detroit will be a tropical landscape, with temps in the 90s for a significant part of the year, while other areas in the U.S. are literally too hot to handle. How cool.
G/O Media may get a commission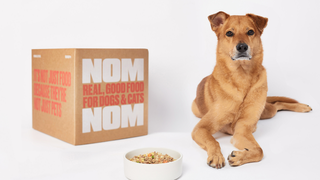 2nd Gear: GM Is So Thrilled To Be Done With Opel
General Motors announced on Monday that its sale of the money-losing Opel brand is officially a thing. GM said it reached a deal with French automaker PSA Groupe, which manufactures Citroen and Peugot cars, for $2.2 billion. The Detroit Free Press has more:
The deal instantly vaults French automaker PSA Groupe into second place in Europe with 17% market share, second only to Volkswagen AG. PSA Groupe has ambitions to become an even larger player by capitalizing on the national identities of four automotive brands — Peugeot, Citroen, Opel and Vauxhall.

"We want to create a European automotive champion," said PSA Groupe Chairman Carlos Tavares. "We will totally unleash the potential of the Opel and Vauxhall brands."

Selling Opel and Vauxhall frees GM from a division that has bled money for 16 consecutive years, allowing the Detroit automaker to spend more time and money developing cars and trucks in North America and China where it is earning most of its profits and on the development off self-driving cars.
GM CEO Mary Barra said it was a difficult decision to make, but then again, Opel has lost money for about two decades, so she was probably just being polite.
Here's what GM President Dan Ammann said, quoted in Automotive News:
"By immediately improving General Motors' overall business profile, the transaction will enable us to increase our returns to shareholders," GM President Dan Ammann said at a news conference early Monday in Paris.

"Just as importantly, we will be able to more sharply focus our time and resources on higher-growth, higher-return investments in our core automotive business and in new technologies that are transforming our industry."

Ammann said the European automotive market has become so different from GM's other major regions that only 20 percent of the vehicles in Opel's future portfolio would have been shared with the rest of GM. That means a company such as PSA is in a better position to provide the necessary scale, he explained.
"Today is the best day of my life," he may or may not have added.
3rd Gear: New Visa Rules Could Harm Self-Driving Tech Work
Speaking of Trump, the president's administration has reportedly planned an executive order to overhaul the U.s. H1-B visa program, which is aimed to attract high-skilled foreign workers to the U.S. The Center for Automotive Research in Ann Arbor is saying these limits on people like technology students and engineers could really screw up efforts to bring self-driving vehicles to the masses, a goal that is already facing some self-imposed, potentially unreasonable timelines. The program, which allots up to 85,000 temporary visas annually, has increasingly been used by automakers. Automotive News reports that Ford, for instance, filed 194 preliminary H1-B apps last year, up from just six in 2012.
More from Automotive News:
While companies and universities seek ways to boost enrollment in engineering programs relevant to autonomous vehicle technology, the time necessary to find students, develop coursework and hire instructors could still be too short.

"We don't have time for this pipeline; the time is now," said [director of the Transportation Systems Analysis group at the Center for Automotive Research Richard] Wallace. "Where are we going to get this talent if it's not outsourcing work to India, Bulgaria, Poland, Canada, and we're not importing talent?"

"We're in some serious trouble. We're really missing the global competition."
That doesn't even begin to touch the fact that we're still ways off from having a set of federal guidelines for autonomous cars. Self-driving cars already face enough hiccups that could inhibit the technology from being rolled out along in a timely fashion. This could drag it down even more.
4th Gear: [Perpetual Groaning Over Use of #FakeNews Now In Auto Industry]
The internet has always been a cesspool of fake- bullshit, but now it's A Serious Problem. We're now—oh, I dunno—five, maybe 10 years away from a full-blown crisis on what constitutes a basic set of facts to operate under. Maybe sooner!
Anyway, the auto industry's apparently having a similar problem, according to Automotive News, except it's Facebook ad-related. You've probably seen these around. The Ford Bronco was a prime suspect for a long time, with fake doctored F-150 pics or that mid-2000s concept purporting to be the real thing.
Sponsored posts and ads on Facebook have surfaced touting "new" vehicles such as the Dodge Charger and Cadillac Escalade with altered or misleading images. Some posts feature a concept vehicle or more futuristic design of a current model, while others show fake vehicles.

Social media users share, comment on and "like" the posts based on the fictitious cars and trucks — potentially giving consumers unrealistic expectations when buying a new vehicle.

It's a thorny issue for auto brands that like the exposure and targeting capabilities of social media but zealously control how their brands and vehicles are portrayed.
The internet sucks. Burn your computer, delete your Twitter, return to nature.
5th Gear: Mexico's Not Backing Down Over NAFTA Renegotiations
A re-do of the North American Free Trade Agreement has been a hairy issue for our neighbor to the south, but it could be significant for auto buyers, too, as costs for a new vehicle could jump several thousand dollars under proposals being pushed by the U.S. president.
Mexico isn't coming to the table unprepared to fight, however. Here's Automotive News on why that's significant:
Whether the Mexican gambit will sway Trump administration officials during the renegotiation of the North American Free Trade Agreement is another matter. But it shows that Mexican officials have recovered from the shock of Trump's presidential win and are trying to gain some leverage in the high-stakes talks.

And Mexico has levers it can pull. For example, Mexico is refusing U.S. efforts to deport non-Mexicans to its territory, Videgaray said. That complicates U.S. efforts to remove Central American undocumented workers quickly.

Some opposition senators are also calling on the Mexican government to end the practice of deporting Central Americans crossing its southern border, and to allow the migrants to head toward the U.S., as a response to Trump's plans to build a border wall and renegotiate NAFTA.
The country's economic minister also said that Mexico's even prepared to walk away from NAFTA itself if Trump's administration insists on the inclusion of massive tariffs.
And then there's the wall to consider, if that ever gets built. We really could be staring down steeper car prices sooner than we think.
Reverse: Daimler Dies
Neutral: We expected Trump's push for auto regulations to be reduced. Now that it's here, though, what do you think?